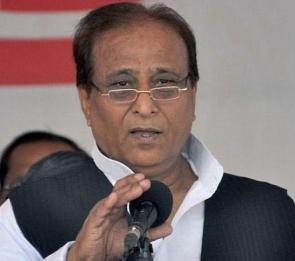 The Uttar Pradesh police went into a tizzy after thieves stole senior state minister Azam Khan's seven buffaloes from a barn here but managed to rescue the cattle on Sunday following an intensive overnight search.
Dog squads, crime branch sleuths and police personnel of various police stations raided slaughter houses and meat shops to collect clues about the stolen bovine, worth several lakhs of rupees, Superintendent of Police Sadhna Goswami said.
On the direction of district collector N K S Chauhan, a complaint was registered within minutes of the theft on Saturday and four police teams were formed to tackle the case, officials said.
In neighbouring districts too searches were carried out, said Goswami.
Circle officer Alia Hasan said the buffaloes were traced on Sunday afternoon, but refused to give details. Sources said that some persons have been detained for interrogation. In Ganj area when police raided a house and took a few persons in their custody, they had to face tough resistance from women.