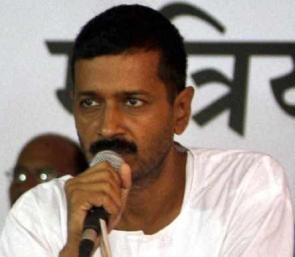 Delhi Chief Minister Arvind Kejriwal, who has skipped office due to ill health, is recovering well and is expected to attend office on Wednesday, Health Minister Satyendra Jain said on Tuesday.
Jain said the chief minister is feeling better.
"He (Kejriwal) is feeling better as he is taking rest. He will join office on Wednesday," the health minister told reporters.
Jain had earlier in the day met Kejriwal at his residence and expressed hope that the chief minister would be able attend the session of the Delhi Legislative Assembly beginning on Wednesday.
"We hope that he would be able to attend the assembly session," Jain said.
Kejriwal's doctor Dr Vipin Mittal has advised him two-day bed rest.
"Kejriwal wanted to attend office for two hours today but I advised him not to do so. Kejriwal's blood pressure is normal and he is recovering well. As he recently went on a fast, he is feeling weak," Dr Mittal, who is treating the newly elected chief minister, said today morning.
"His BP is 110/70 and sugar is 76. He still has fever. He will also require drips," the doctor said, adding that hospitalisation is not required.
Rajendra Kumar, principal secretary to the chief minister, also visited Kejriwal's residence on Tuesday morning, besides senior Aam Aadmi Party leaders Kumar Vishwas and Sanjay Singh.
Mittal said Kejriwal wanted to meet the family of Delhi Police Constable Vinod Kumar, who was beaten to death by the liquor mafia in Githorni area in south Delhi, but he has advised the latter against going out.
"I have got to know that Vinod Kumar's family lives in Muzaffarnagar.I have clearly asked Kejriwal not to go there because he is not in a condition to go out of Delhi," he said.
Mittal said that as he has known Kejriwal for a long time, he does not expect the latter to follow his advice.
The chief minister, who had skipped office due to ill health, had on Monday chaired the meeting of the Delhi Jal Board at his residence in Kaushambi and taken a decision on supplying free water of 667 litre a day to each household.