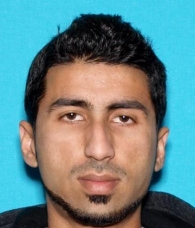 Two people of Indian-American descent have been arrested in connection with a homicide in California.
Pardeep Singh, 21, (left) was arrested for murder and other weapon related charges steaming from investigations conducted by Ceres police department, California. Kultar Singh Dhatt, 22, (right) was arrested for murder of Amritpal Sandhu, 21, a Modesto resident.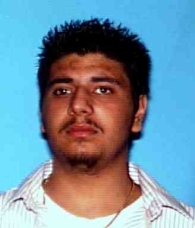 Mayra Lewis, spokeswoman for the Turlock police department told rediff.com on November 6, the California highway patrol informed the Turlock police department that a male reported he was being shot at by an unknown occupant in a vehicle traveling southbound Highway 99 near Taylor Road. After five minutes, the police received several 911 calls reporting sounds of shots fired in the area.
The incident occurred at 1:25 am and the suspects were booked at 11 pm.
"Multiple shots were fired in the car and gunshots struck him three times," said officer Lewis. When the officers reached the spot he was sitting in the driver's seat of a white sedan. The officers tried to give him CPR but he succumbed to his injuries. The officers later discovered a gun; it was legal.
Asked whether they knew each other, she said, " Yes, it appears like ….because there had been other incidents reported. So it appears that it was a continuing feud between the victim and the two males that were arrested."
Lewis said they have a large Indian population in Turlock and most of them are middle-class businessmen.