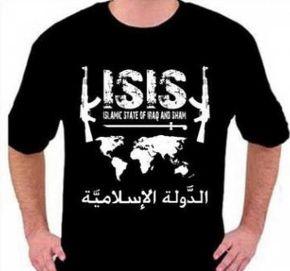 Two persons have been arrested in the case relating to the appearance of a group photo of some youths wearing T-shirts with the Islamic State of Iraq and Syria emblem on a social networking site, a top police official on Tuesday said.
Apart from Abdul Rahman, who was arrested on Sunday, Mohammed Rinwan, who allegedly arranged to supply the T-shirts to the youths, was taken into custody on Monday night.
Both youths have been remanded to judicial custody, said Superintendent of Police Mayilvahanan. A special team has been deputed to the knitting company at Khaderpet in Tiruppur that supplied the T-shirts, he said. Police suspect that the T-shirts could have been supplied to other areas also.
The T-shirt supplier had been approached by a person based at Chennai, and he had also been interrogated, police said. The photo, which appeared during Ramzan period, was taken in front of a mosque at Thondi in Ramanathapuram district.
Initial investigation had revealed that the person who took the photo had gone abroad and uploaded the picture on a social networking site. The photo was later withdrawn from the site.