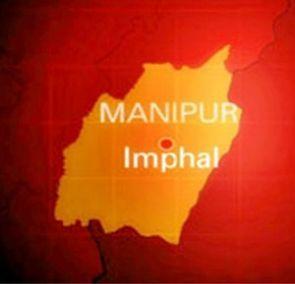 An attack on the Assam Rifles post near Myanmar border and four explosions marred Republic Day celebrations on Sunday in Manipur despite strict security measures in place in view of a boycott call given by militant outfits, official sources said.
Two personnel of the 21 Assam Rifles were injured in the attack, but no casualty was reported in the explosions that occurred in and around the state capital, they said.
A major-rank officer and a rifleman were critically wounded in the attack on AR post at Sajik Tampak in Chandel district, the sources said.
The militants first triggered an improvised explosive device near the post and in the ensuing shoot-out, the two were injured. They were taken to the Military Hospital at Leimakhong, about 25 km from Imphal, they said.
Earlier in the day, the militants exploded two bombs at the capital complex near the Imphal West deputy commissioner's office when the march past was on around 8.25 am at Kangla, the heart of the city.
Governor V K Duggal and other dignitaries were present at that time at the Republic Day function there.
One of the explosions occurred at the VIP complex and the other at nearby Yaikul area, the sources said. The two other explosions took place at Chingmeirong and Chingamakha in the outskirts of the city around 11 am.
Bomb experts checked suspected pockets and roadsides to detect explosive materials that might have been planted by militants, the sources said.
Coordination committee of six major insurgent outfits had called for a boycott of the Republic Day celebrations in the state claiming that "Manipur was forcibly merged with the Union of India".
The insurgent organisations included United National Liberation Front, Peoples Revolutionary Party of Kangleipak, Kanglei Yawol Kann Lup and Kangleipak Communist Party.