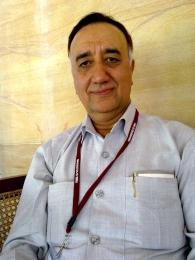 The Kashmir police's Crime Branch on Saturday arrested the former chairman of the Board of Professional Entrance Examination for his alleged involvement in a multi-million scam involving sale of exam papers for gaining entry into medical and engineering courses.
"We arrested Mushtaq Ahmad Peer today. We have got enough proof of his involvement in the scam. More arrests are likely," said Inspector General of Police, Crime, Javed Mujtaba Geelani.
Peer had been detained earlier this week by the Crime Branch for questioning along with some other accused who allegedly worked as brokers in the sale of question papers for the 2012 Common Entrance Test.
Crime Branch sleuths also questioned those students who were the alleged beneficiaries of the scam.
Peer is alleged to have sold the question papers for Rs 65 lakh to the brokers who in turn sold those papers to the candidates for a whopping Rs 5 crore.
The scam, which involves several students, has forced Chief Minister Omar Abdullah to apologise to the public for the wrongdoings in the BOPEE.
Abdullah, while addressing a public meeting in south Kashmir's Tral town recently, assured that a transparent investigation will take place into the matter and stern action will be taken against the guilty.
According to sources, the sale of exam papers has been going on at the BOPEE for quite some time. Peer allegedly amassed a considerable amount of wealth during his tenure as chairman of the BOPEE .
The state government has already terminated his re-appointment as a consultant in the Selection Board, where he was entrusted with making fast-track appointments in the state government.
Image: Mushtaq Ahmad Peer