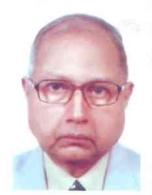 The Trinamool Congress condemned a Central Bureau of Investigation search at the party's Rajya Sabha Member of Parliament Debabrata Bandopadhyay's residence in Delhi today saying that the central agency was being used by the Bharatiya Janata Party government with a motive of political vendetta against the main opposition parties.
"Bandyopahyay's residence in Delhi was visited by the CBI on the pretext of 'collecting some documents'. This has been done without even talking to the concerned person," Derek O'Brien, national spokesperson of Trinamool Congress, said in a statement in the party's website.
"We strongly condemn this attitude of using the CBI with the motive of political vendetta against the main Opposition parties. In a democratic setup, this is just not done," O'Brien said. "The new government assumed office a few weeks ago. We were expecting it to start with a positive outlook and take up a developmental agenda.
"However, we are shocked that a beginning has already been made through rumour, gossip and 'plants' in the media," he said. O'Brien said "Bandyopadhyay has an impeccable track record. He is one of the most revered retired Indian Administrative Service officers, who served both the central and the state governments in various senior roles."
"His career has been without blemish. He is also regarded as the father of the land reform movement in India," he added. Bandyopadhyay was elected to the Rajya Sabha in August 2011.
Image: Debabrata Bandopadhyay. Photograph courtesy: TMC website