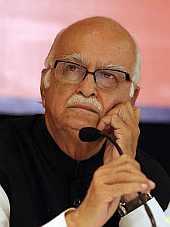 A special investigating team on Tuesday arrested three more persons here in connection with planting of pipe bomb allegedly targeting Bharatiya Janata Party leader L K Advani during his 'Jan Chetna Yatra' in 2011.

Those arrested have been identified as Mushtaba,
Syeed and Durveese Mydeen, the police said. With this, the total number of arrests has raised to six.
The police said the trio had played a role in procuring raw materials and drawing plan for planting the bomb under a bridge at Aalam Patti on the Thenkasi road on October 28, 2011.
The police had detected and defused the bomb before Advani crossed the bridge.