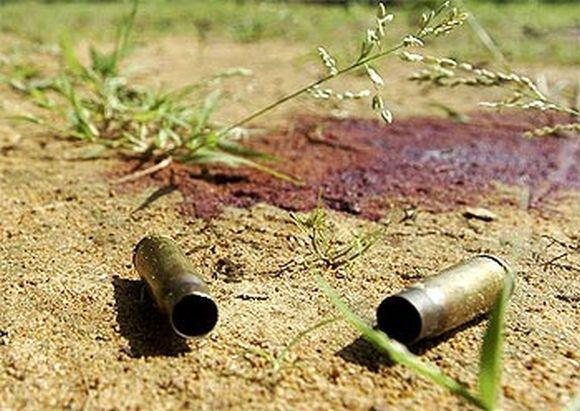 Altogether 13 Maoist ultras including a woman were killed in an encounter with security forces inside a forest in Malkangiri district early on Saturday while another rebel was captured. The Maoist group that camped there was suspected to have been involved in the May 25 attack on a Congress convoy in Bastar district of Chhattisgarh that killed senior party leaders V C Shukla, Mahendra Karma and about 19 others.
Acting on a tip-off about presence of Maoists in the area bordering Chhattisgarh, a joint team of special operation group and district voluntary force raided their camp in Silakuta forest in Padia area, DIG Devdutt Singh said. After seeing the security forces, the Maoists started firing and in the shoot-out that ensued 13 ultras were killed.
"Bodies of 13 Maoists were recovered and another rebel was caught by security personnel after the encounter," said Malkangiri SP Akhilesh Singh as the police intensified combing operation in the area.
Earlier reports had said 14 ultras were killed. Akhileswar Singh, who led the operation, said some explosive materials, arms and ammunition and Maoist literature were seized from the site and a search operation was launched.
The DIG describing the operation as a major success in the drive against Maoists in the region. "The group that camped in the forest was suspected to have been involved in the May 25 attack by Maoists on a convoy of Congress leaders at Darba ghat in Chhattisgarh," DGP Prakash Mishra said adding further details would be available after the search operation in the area was complete.
The DGP and other senior police officers engaged in anti-Maoist operation rushed to Malkangiri while a police team from Chhattisgarh's Sukma district was also on its way to identify the bodies. The bodies of the maoists reached this district headquarters town in Malkangiri for postmortem.