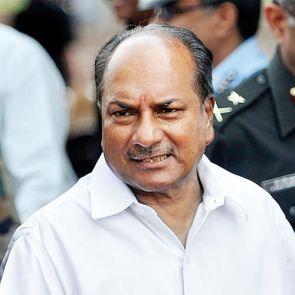 Defence Minister A K Antony condemned the "dastardly attack" by terrorists on security posts in Jammu region on Thursday and said the forces will not leave any stone unturned to deal with the terrorists with a firm hand.
In a message to the families of the personnel killed in the attack, the minister conveyed his heartfelt condolences, saying the nation is with them in this hour of grief.
"The Indian security establishment will leave no stone unturned in dealing with the terrorists with a firm hand," he said.
Union Minister Farooq Abdullah, who is a former chief minister of the state, said, "I strongly condemn the attack and sincerely hope that this will not be able to derail the ongoing peace efforts between India and Pakistan.
"I am shocked and saddened at the news of attack by the terrorists on a police station in Kathua and an army camp in Samba in Jammu. Precious innocent lives have been lost by this senseless and cowardly act," he said.
Dressed in army fatigues, terrorists stormed a police station and then an Army camp in Jammu region killing 12 (including the terrorists) in twin 'fidayeen' attacks after they sneaked in from across the border early on Thursday, barely three days ahead of a meeting between prime ministers of India and Pakistan.
Two army personnel including the second-in-command of the 16 Cavalry unit died in the attack on the army camp. All the three terrorists have been killed in the operations by the security forces.