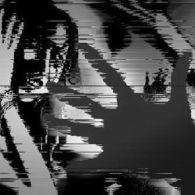 The woman journalist, who has alleged sexual assault by Tehelka editor Tarun Tejpal, deposed before the Chief Judicial Magistrate today in Panaji for over eight hours, corroborating facts she had mentioned in her email.
The former Tehelka journalist who arrived in Goa on Wednesday morning was taken to the CJM Panaji by investigating officer Sunita Sawant, after which she gave her statement for over eight hours, except lunch break of one hour, official sources said.
Minutes after her statement was recorded, the Goa Police issued summons to Tejpal asking him to remain present before the investigating officer by 3 pm on Thursday.
Sources said that the journalist was stable while her statement was being recorded and repeated all the facts which she had mentioned in her email.
In a detailed statement, she narrated how Tejpal forced himself on her inside the hotel lift during the 'ThinkFest' event held in Goa.
She said that though she had stopped the accused, Tejpal continued with his act and she was sexually molested by him on two occasions on November 7 and November 8 at the event held in Goa.
The journalist also explained why she had delayed informing the office about the incident.