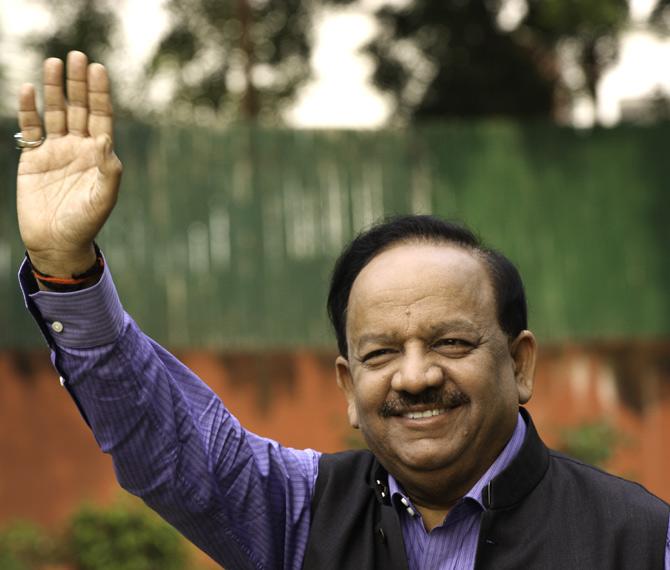 Attacking Arvind Kejriwal over his announcement of 50 per cent reduction in power tariff up to 400 units, the Bharatiya Janata Party leader Harsh Vardhan on Tuesday said Kejriwal was indulging in "populism" and the decisions would be implemented at the cost of Aam Admi's welfare projects.
He said he would have appreciated the move had it been for all citizens of Delhi.
"It is populism. I would have appreciated if they had actually fulfilled their promises in totality. They had promised 50 per cent reduction in power tariff for all citizens of Delhi and now we see that it is only for those using up to 400 units and that too they are doing it with the help of subsidies.
"These subsidies are basically given from government treasury and this is money we give to the government for the development of various projects. It means all this is done at the cost of various developmental projects and it is our money being given back to us. What's the new deal in it?"
Vardhan said reduction in tariff has to be by setting the accounts of power companies in the right direction and it is to be done through Delhi Electricity Regulatory Commission and there should be no burden on common men.
Former BJP Delhi unit chief Vijendra Gupta said Kejriwal is doing all this in a hurry keeping an eye on the upcoming elections. "Here money is being given from government treasury to reduce power tariff. Rather, they should have exposed the corruption of power companies and brought down the tariff. It can be seen as a temporary relief but in reality there has been no slash in power tariff," Gupta said.
He accused Kejriwal of using the "government money keeping mind his party's interests" and said "he is imitating Sheila Dikshit's formula" in which she had planned that the government will give Rs 500 crore to power companies to bring down the tariff.