Called the thinking man's constituency, the biggest issue in Malleshwaram is infrastructure, reports Vicky Nanjappa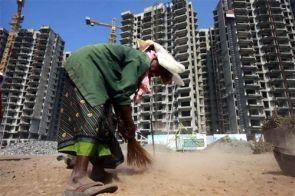 To win the Karnataka's Malleshwaram constituency is a matter of pride for the Bharatiya Janata Party. This high profile constituency in the heart of Bangalore has been in the news recently after a bomb exploded outside the BJP office just as the election campaign began in the state.
The fight is between the Congress and the BJP. The BJP has fielded Dr Ashwath Narayan while the Congress has gone with former cop B K Shivaram, who is also the brother of All Indian Congress Committee General Secretary B K Hariprasad.
Shivram, who was a popular police officer when he was in service, says that he has a good chance of winning. "I am a resident of the area, I know the people of Malleshwaram and all of them know that I was a very able police officer," said Shivram.
The BJP seems a little jittery over the candidature of Shivram, but are confident that they will pull off a victory. The Congress candidate has since in the past year has managed to strike a chord with the people of the area. He was well prepared much before his name was even considered for this constituency.
The people of Malleshwaram do not have any complaints against the BJP candidate either. People say Narayan is one of the most accessible MLAs. "He is part of every function that happens here and is quick to reach the spot in case of a problem," said a voter.
There are around 160,000 voters in Malleshwaram with a majority Hindu population that has always favoured the BJP. This sleepy part of Bangalore used to favour the Janata Party but later shifted loyalties to the Janatha Dal (Secular). However, after former Karnataka chief minister B S Yeddyurappa was ditched by the JD-S, the entire constituency shifted loyalties to the BJP and since then it has been a stronghold of the party. The party also has its head office in the same area.
The campaign at Malleshwaram cannot be an ordinary one as it would require the candidate to speak about real issues and not just emotive ones. It has always been termed as a thinking man's constituency. The biggest issue is infrastructure. Over the past year the area has seen rapid growth. There has been a major tussle between residents, some of who feel Malleshwaram should not turn into a modern town and its old charm should be retained.
The residents expect a solution to this problem.
The battle for Malleshwaram between the Congress and the BJP would be keenly fought. Poll pundits give the BJP a slight edge.