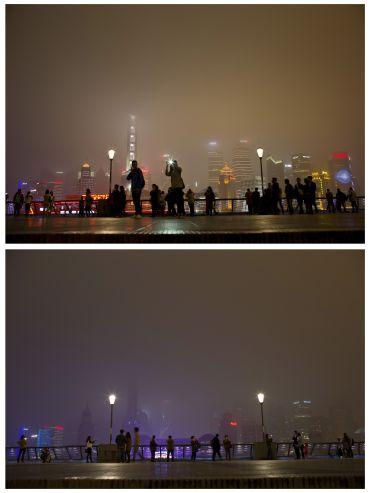 Among the first landmarks around the world to dim their lights for the Earth Hour 2014 environmental campaign was Australia's Sydney Opera House and Harbour Bridge, which plunged into darkness on Saturday.
To commemorate the 'Earth Hour' and save the planet, illumination on Howrah Bridge was switched off for one hour on Saturday as part of the global campaign.
KoPT sources said the illumination was switched off but vehicles plied through the bridge normally with road lighting.
The campaign, which aims to raise funds for green projects, will witness lights go off in some 7,000 cities and towns.
"The thing about Earth Hour is that is reminds people that it needs to be a global response," said Anna Rose, national Earth Hour manager for Australia, the country in which the event began in 2007.
"It's quite beautiful when people turn off their lights in Earth Hour to know that they are joining with people in 154 countries."
Australians have been focusing this year on the Great Barrier Reef which conservationists fear will be irreversibly damaged by climate change without urgent action.
World landmarks like the Empire State Building, the Eiffel Tower and the Kremlin will join the campaign as they switch off their lights for 60 minutes at 8.30 pm local time on Saturday.
Earth Hour began in 2007 in Sydney, but the idea quickly spread around the world.
Image: A combination photo shows the Bund on the banks of the Huangpu River before (top) and during Earth Hour in Shanghai.
Photograph: Aly Song/Reuters