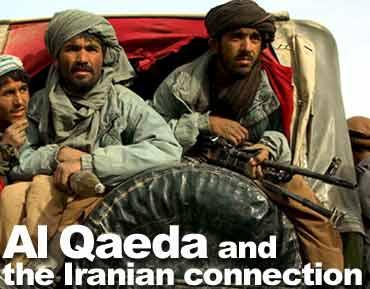 A young man with a short beard stopped me from entering the shrine of Hazrat Imam Hussein. "You have a video camera," he said. "You need permission to shoot inside."
Who is authorised to grant permission, I asked. The young man ignored the question and said that if I wanted to go in, I would have to leave my camera at the reception.
I explained that as a journalist I could not operate without a camera. But that only infuriated him and he began shouting, "Go away! Go away!"
I was secretly terrified, but informed him politely that I was from Pakistan, that I had visited Iran and Afghanistan recently for my work, and that I could not go inside without my camera.
He calmed down a little and asked for identification. I presented all my documents. He went through them for more than five minutes, then looked up and asked, "Are you the same Hamid Mir who appears on Al Jazeera to tell the world what's going on in Afghanistan?" I said yes, I was indeed the same Hamid Mir. He then instructed another young man to guide me to a hotel behind the revered shrine in Karbala.
When I entered the hotel, two men searched me. It took me only a few moments to realise that this was no hotel, but a secret office of Hizbullah, a Shi'ite organisation that is resisting the coalition troops in Iraq.
I was produced before Abu Musa, local commander of the Hizbullah fighters. He was sitting on a revolving chair behind a big office table. A nicely framed picture of the late Iranian leader Ayatollah Ruhollah Khomeini was hanging behind him.
Abu Musa questioned me about the objectives of my visit. He was particularly concerned about a special card issued to me by the Jordanian ministry of information. "They issue this card to those who are very close to them," he told me. I told him that I got the card simply because I was coming from Pakistan through Jordan, and that I was in Iraq to just report on the current situation and that I was not 'embedded' with the coalition troops.
Finally, Abu Musa was satisfied and gave me permission to enter the shrine with a camera. He also delivered a ten-minute lecture on the need for a Shia-Sunni alliance against the Americans. "Hizbullah-Al Qaeda brother brother," he proclaimed. He placed a green and white band on my head with the famous Hizbullah slogan 'Ya Allah, Ya Hussein.'
So I was entering the shrine of Hazrat Imam Hussein, grandson of the Holy Prophet Mohammad, peace be upon him, with an impression that Shia guerrillas trained and financed by Iran control this place. Hizbullah boys escorted me inside the shrine, and when I connected my videophone with my office in Dubai to report live from Karbala, they forced me to speak on camera with their white and green band on my head.
I visited Iraq twice after the fall of Saddam Hussein and in April this year I was sure that pro-Iran Shia militants and Al Qaeda fighters were collaborating against the US in Iraq.
Al Qaeda is using Iraq as a new base for organising attacks against the US and its allies after September 11. US Secretary of State Colin Powell had repeatedly claimed in the UN Security Council that Baghdad had weapons of mass destruction, but one year after the invasion of Iraq it was disclosed that actually it was the Iranians who were making WMDs, including nuclear bombs and missiles, since the last 18 years, not Saddam Hussein.
The Americans have now started Saddam Hussein's trial, but, surprisingly, allegations about the possession of WMDs are missing from the charge sheet. Bush and Powell were embarrassed internationally because the Central Intelligence Agency was concentrating on Iraq instead of Iran.
Interestingly, the CIA was getting disinformation about Hussein's WMDs from Iranian intelligence through a double agent, Ahmad Chalabi of the Iraqi National Congress. Chalabi was an indirect contact of Iran with the US. The Iranians used the US indirectly against their old enemy Saddam Hussein and now they are using Al Qaeda against the US in Iraq. They are playing a classical double game, not only in Iraq but also in Afghanistan.
THREE years ago Ahmed Shah Masood, chief of the Northern Alliance, was working both for Iran and the US in Afghanistan. He was killed by Al Qaeda two days before September 11.
After Masood's death, Mohammad Qasim Fahim and Dr Abdullah Abdullah were the two main contacts of the US in the Northern Alliance. They were receiving open support from the US and covert support from Iran.
When the Taliban and Al Qaeda vacated Kabul in November 2001 and the Northern Alliance took control of the big cites like Kabul and Kandahar, the Iranians tried their best to instal the Persian-speaking Tajik leader Burhanuddin Rabbani as the new interim president of Afghanistan.
But the US preferred Pashtun loyalist Hamid Karzai. After the fall of the Taliban, the Iranians were supporting Fahim and Dr Abdullah in Kabul, Karim Khalili in Bamiyan, and Ismail Khan in Herat. They also gave refuge to hundreds of Al Qaeda fighters who fled Afghanistan.
Very few people know that Al Qaeda was actually in contact with the Iranians even before September 11. It was March 1997 that I first interviewed Osama bin Laden in eastern Afghanistan for Daily Pakistan. In that interview bin Laden proposed an alliance between the Taliban and Iran because of their anti-US stance.
That proposal was a surprise to me because the Taliban were against Iran at the time and that was the main reason for the US State Department's overt and Pakistan's covert support to them.
After the interview I talked to some other Al Qaeda operatives present in the hideout. One of them told me, "We want a broad-based alliance against the US and that's why we are in touch with the Iranians since many years."
Further investigation revealed that the main contact of Al Qaeda with Iran was Dr Ayman Al-Zawahiri. He and his comrades in the Jamaat Islamia had organised the assassination of Egypt's President Anwar Sadat in 1981 with the help of Iranian intelligence.
When Osama bin Laden moved to Sudan in 1994, al-Zawahiri re-established his old contacts with Iranian intelligence. Many Iranian officials and leaders of Hizbullah met the Al Qaeda leadership in Khartoum. Although the Hizbullah is a Shia outfit and Al Qaeda is a Sunni group, they decided to unite against the United States.
In coming years, Al Qaeda adopted Hizbullah's methods against US targets. Hizbullah organised the suicide bombing at the US embassy in Beirut with trucks (April 18, 1983), which killed 61 people. Al Qaeda repeated the same kind of suicide bombing at the US embassies in Kenya and Tanzania in August 1998, which killed more than 200 people.
It is also worth mentioning that Osama bin Laden came back to Afghanistan in May 1996. He landed in a special plane with some of his close comrades at Jalalabad airport and was received by Maulvi Younus Khalis, Haji Deen Muhammad, and some others. Another plane of the Ariana Air Lines also landed at Jalalabad airport the next day with his family and big cargo. Afghanistan's official airline was helping bin Laden on Burhanuddin Rabbani's orders. He was the prime minister in Kabul when bin Laden was allowed to enter Afghanistan as a special guest.
THE TALIBAN only controlled some provinces in southern Afghanistan in those days. Pakistan was supporting the Taliban because Rabbani was close to Iran and India; the Pakistani embassy in Kabul was attacked by a mob that was guided by Northern Alliance commanders.
When the Taliban invaded Jalalabad and Kabul in September 1996, bin Laden switched sides and assured the Taliban of his cooperation. American and Pakistani intelligence agencies were aware of bin Laden's presence in Jalalabad, but they never objected because they were hoping that the experienced Arab fighters of Al Qaeda would help the Taliban push the Northern Alliance into Iran.
Those were the days when bin Laden tried his best to bridge the gap between the Taliban and Iran, but the Taliban refused to heed his proposal. The Taliban depended on Pakistani help and the Pakistani establishment was helping them because their opponent, the Northern Alliance, was close to Iran. Then Pakistani interior minister Major General Naseerullah Khan Babar was responsible for providing logistics and monetary support to the Taliban. He admits that 'we were supporting the Taliban to save Afghanistan from Iranian interference because the Iranians were playing a double game with us. They were claiming that we are your Muslim brothers, but actually they were encouraging people who were involved in anti-Pakistan activities inside Afghanistan.'
When the Taliban refused to cooperate with Iran, Osama bin Laden decided to help them quietly because Dr al-Zawahiri was not with him. He had been detained in Dagestan by the Russian authorities. The Russians were unaware of his real identity because he had travelled to the area on a fake Sudanese passport. Zawahiri was Al Qaeda's main link with Iran, and the link was missing.
Part II: Iran's hand in the Afghan mess
Hamid Mir, the well-known Pakistani journalist and contributor to rediff.com, has interviewed Osama bin Laden, US Secretary of State Colin Powell, and General Richard B Myers, former chairman of the US Joint Chiefs of Staff. He travelled through Afghanistan, Iraq and Iran recently. He currently works for Geo TV and is writing a biography of bin Laden.
Image: Rahil Shaikh