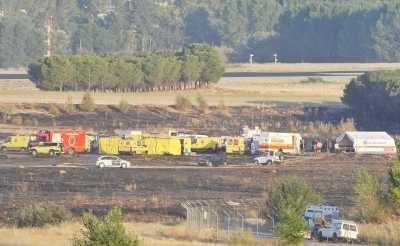 More than 140 people were feared killed on Wednesday after a Spanish airliner crashed at the Madrid's Barajas airport in Spain.  
The airlines -- with 173 people on board -- was leaving for the Canary Islands.  Details of the nationalities of the passengers are not yet known, reports said.
Reports said only 28 people survived the crash, which happened at 14:30
local time. 
Image: Rescue operations in full swing at the accident site.  
Photograph: AFP/Getty Images