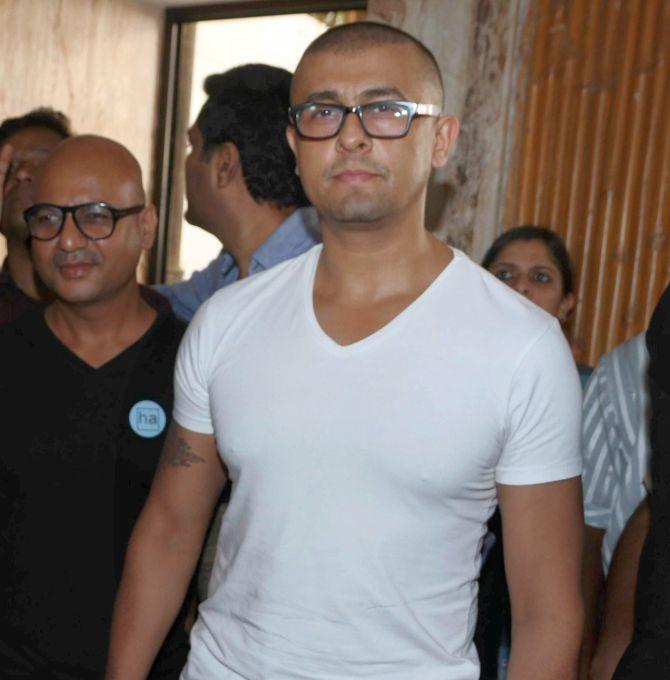 Days after a huge controversy broke out over famous singer Sonu Nigam's 'azaan' tweet, two men have been stabbed in Madhya Pradesh for expressing their support to the singer.
Shivam Rai, who posted a comment on Facebook regarding the issue, was allegedly threatened on the phone by two men and told to come to the Freeganj area.
Rai and his friend Ayush Shreewas were attacked on arrival with knives, reported The Hindustan Times. The two were later admitted to a district hospital; Shreewas was reportedly seriously injured.
The HT report further stated that a case of attempted murder under Section 307 of the IPC has been filed against the accused, Mohammad Nagori and Faizan Khan.
Earlier, Cleric Syed Sha Atef Ali Al Quaderi claimed that the singer had shown disrespect to the Constitution by his comment on use of loudspeakers in shrines and that the singer should consider leaving the country.
"Sonu (Nigam) has insulted the Constitution of the country.... I think such a person must consider leaving the country," Quaderi, the vice-president of West Bengal Minority United Council, said.
"He has also hurt religious sentiments of many Indians by speaking against 'azaan' (Islamic call to worship). He must apologise as soon as possible admitting that he has done a mistake," the cleric told a press conference.
Earlier on Monday, the 43-year-old stirred controversy after going on a Twitter rant against the use of loudspeakers at Mosques, calling it 'forced religiousness' and 'gundagardi'.