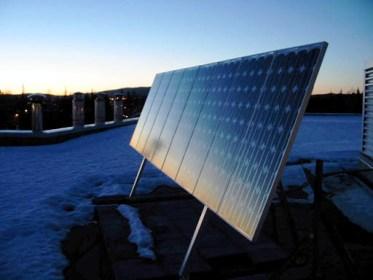 Sticking to its demand for resignation of Chief Minister Oommen Chandy over the solar scam, the Comkmunist Party of India-Marxist in Kerala on Friday rejected his proposal to set up a joint panel to examine the CCTV footage of the CM's office.
Chandy had yesterday written to CPI-M state secretary Pinarayi Vijayan urging him to suggest a person as his party's nominee to the proposed three-member panel of experts to examine CCTV footage at the chief minister's office to verify if there was any truth in the complaint of one Sreedharan Nair that accused in the scam Saritha Nair had free access to the CMO.
Addressing a press meet, Vijayan said the idea of a joint panel is a "ruse" to prevent the police team probing the case from collecting evidence from the chief minister and his office.
"More and more evidence coming out point to the direct involvement of Chandy and his office. This meant that the investigators will have to examine the CCTV footage of the chief minister's office as part of evidence gathering. It is to avoid that the chief minister has come out with the ploy of a joint panel with one of them being a CPI-M nominee," Vijayan said.
The crux of the LDF's demand was to bring out the role of Chandy and his office in the solar scam and not just a mere criminal investigation into the financial cheating charge against the accused Saritha Nair and her accomplice Biju Radhakrishnan. This grave dimension of the case could be brought to light only through a judicial probe, he said.
On the government's move to refer the case to the Communist Party of India, Vijayan it was a "time-buying tactic" to delay the probe inordinately.