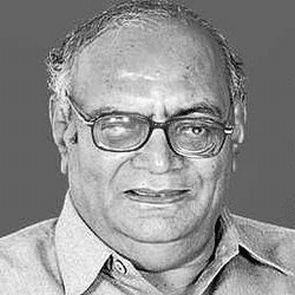 Former Madhya Pradesh finance minister Raghavji, who is facing sodomy charges, was released on bail from the central jail in Bhopal on Wednesday.
Raghavji, 79, who was in jail for over 30 days, was granted bail by the Madhya Pradesh high court on August 12 on the grounds of old age and health condition.
He was released today afternoon after the due formalities were completed in the court of Chief Judicial Magistrate Sanjay Kumar Pandey.
The former minister, who was expelled from the Bharatiya Janata Party following the charges against him, told reporters outside the jail complex that he is ready to contest this year's assembly elections, if the party asks him to do so.
Raghavji was arrested from a flat in Bhopal on July 9 after his servant alleged that he was sodomised by the minister for nearly three-and-a-half years on the promise of getting him a government job.
The victim has CDs of the purported sexual act.
After the exposure, Raghavji resigned from the Cabinet and was later expelled by the BJP.