The family of Steven Sotloff, the second American journalist brutally slaughtered in Syria in recent weeks, described their son as 'a gentle soul' who 'tried to find good in a world of darkness' released a statement on Wednesday.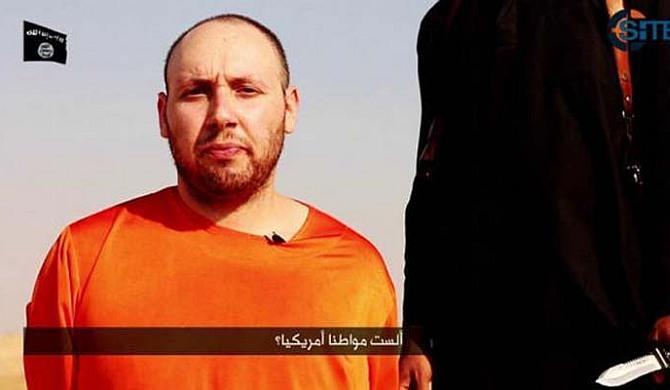 A video grab of American journalist Steven Sotloff being executed by IS militants

Barak Barfi, a spokesperson for the Sotloff family, wept as he spoke to reporters in front of the family's home in Miami. "I have a message for Abu Bakr al-Baghdadi," Barfi told reporters in Arabic, reading from a statement. "Where is your mercy?" "Wayluk," Barfi said, using an Arabic phrase that roughly translates to committing a great sin.
He added, "Abu Bakr, I am ready to debate you. I come in peace, I don't have a sword in my hand, I am ready for your answer." Barfi then said in English that Sotloff was "no war junkie", but someone who "merely wanted to give a voice to those who have none."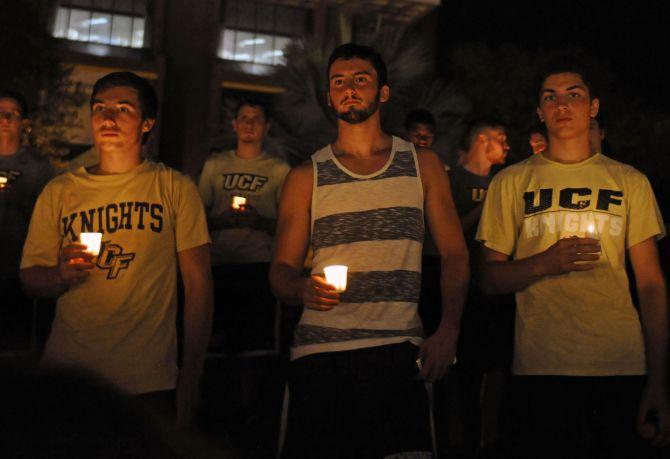 Students hold candles during a vigil honoring US journalist Steven Sotloff at the Reflection Pool on the campus of the University of Central Florida in Orlando, Florida. Photograph: David Manning/Reuters
"Steve would often say his job was to hold people's hands to build rapport before delving into the story. He never rushed or was pressured. He was appreciated by all who met him for his sincerity and kindness. Steve had a gentle soul that this world will be without. But his spirit will endure in our hearts."
The Sotloff family is in mourning, said Barfi, adding, "But, we will not allow our enemies to hold us hostage with the sole weapon they possess – fear."
Meanwhile, Diane Foley, the mother of the other slain American journalist said that she hoped that these horrific events would somehow lead to "goodness and peace." "I just want to extend our deepest condolences to the Sotloff family and their friends," she said. "We are just heartbroken for them. I just pray that all Americans will hold the Sotloff family in prayer as they have for us. People have been incredibly supportive and good to us and we're very grateful for that. We truly received support and prayer from around the world."