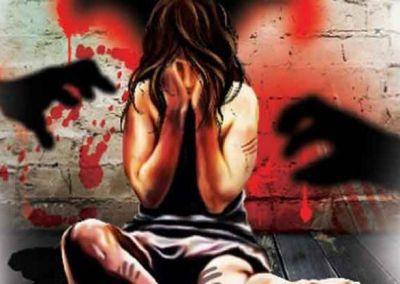 A six-year-old girl was allegedly raped in a washroom of a private school in south Delhi's Malviya Nagar and the accused sweeper has been arrested, the police said on Thursday, a case reminiscent of the Ryan International School incident.
The accused had joined the school a fortnight back and the school authorities had not got in touch with us for his police verification, said Deputy Commissioner of Police (South) Ishwar Singh.
The officer said that the Delhi Police had issued an advisory last month asking schools to keep woman staffers outside girls' washrooms and install CCTV cameras inside the school premises.
He added that there was negligence found on the part of school authorities and the appropriate agencies will take action in the matter.
The minor girl had gone to the washroom and sought help, but instead of a woman staff a male staffer came and allegedly sexually assaulted her, the police said.
After she reached home, she narrated her ordeal to her mother who informed the school and subsequently the police were informed.
A case was registered and the accused, 22, a resident of Dakshinpuri here, was arrested on Wednesday.
The girl's family said that she was traumatised after the incident and did not want to go to the school.
"The incident took place at around 1.30 pm yesterday when my daughter went to the washroom. The woman staffer's duty had ended and she had left and the other woman, who was on duty, had not come till then," her father told PTI.
"My daughter was really scared after the incident and did not tell her teachers or friends about it. However, after she came back home, she told everything to my wife, who informed me," he said.
The girl's mother went to the school and informed the school authorities.
"They were quite supportive and helped us identify the man. He was later handed over to police," he said.
He said that his daughter has developed infection in her private parts and needs a small operation.
"When my daughter narrated her ordeal to my wife, she checked her condition and found that there was redness in her private parts.
"A doctor told us that she has developed an infection and it would require an operation and she would have to be administered anesthesia," the girl's father said.
He said that his daughter is traumatised and is currently on medication and they won't rush into the operation.
"She does not want to go back to that school. We will see what options we have. We lave our children to the care of schools and they need to have security measures in place for the children," he added.
The scared father said that he was reminded of the incident last month in which a seven-year-old boy was found with his throat slit and lying in a pool of blood in a washroom of the Ryan International School in Gurugram.
The boy was allegedly killed by a bus conductor who also tried to sexually abuse the minor, the police had said.
"We had heard about the Gurgaon incident. My wife and I were really scared after learning what happened with our daughter inside the washroom," the girl's father said.
Following the incident, a magisterial probe was ordered by the Delhi government.
A Delhi government spokesperson tweeted, 'Delhi Deputy CM @msisodia directs Chief Secy for a magisterial probe into alleged rape of a 6-year-old child in pvt school at Malviya Nagar (sic).'
A team of Delhi Commission for Protection of Child Rights will visit the school to conduct an inquiry tomorrow, said the Delhi government.
Last month, a five-year-old girl was allegedly raped by a peon inside the premises of a private school in Shahdara in New Delhi. The accused was arrested the same day.
Following the Shahdara rape incident, Delhi Police commissioner Amulya Patnaik had instructed all district deputy commissioners of police to ensure that schools in their areas have adequate security measures in place.
© Copyright 2018 PTI. All rights reserved. Republication or redistribution of PTI content, including by framing or similar means, is expressly prohibited without the prior written consent.