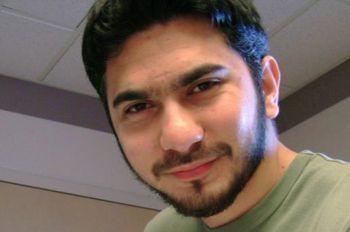 Pakistani-American terror suspect Faisal Shahzad made a dry run in Manhattan the day before he allegedly tried to blow up a homemade car bomb in busy Times Square in New York.
On April 30, Shahzad drove his white Isuzu from Connecticut through Times Square, where he staked out potential locations for the following night's planned attack, CNN quoted a law enforcement source with knowledge of his questioning as saying.
30-year-old Shahzad, son of a retired Pakistani Air Vice Marshal, then parked the Isuzu several blocks away from Times Square and took a train back to Connecticut, the source said.
Shahzad was arrested on Monday night at JFK airport after boarding a flight bound for Dubai en-route to Pakistan.
On Saturday night, with his recently acquired Nissan Pathfinder loaded with his makeshift explosives, Shahzad drove southbound along Manhattan's East River to the 49th Street exit, the source said.
He then pulled over and reached into the Pathfinder's rear compartment where he attempted to set into motion the process needed to set off the homemade bomb, the source said.
The source said Shahzad told investigators he turned right onto 45th Street toward Eighth Avenue because he saw a place to pull over. It was also unclear why Shahzad left the Pathfinder's engine running and hazard lights blinking.

Shahzad could not use his escape car as he had accidentally left the keys to that vehicle in the Pathfinder that he thought was about to blow up, the source said.
He apparently went to a train station, where he boarded a Metro North train back to Connecticut.
Meanwhile, investigators are continuing their efforts to determine what may have motivated Shahzad. An official familiar with the investigation said that Shahzad felt Islam was under attack.
Any grudge Shahzad may have held against the United States appears to have developed recently, a senior US official said.
The investigation has found nothing to indicate that Shahzad had any long-standing grudge or anger towards the United States, the official said.
"What we know is, the dynamic appeared to have changed in the last year," the official said.
Asked whether Shahzad was a "wannabe" who may be inflating his contacts, the source said, "It is going to take a little more time for the investigation to gel."
Shahzad has been charged with attempting to use a weapon of mass destruction, acts of terrorism transcending national boundaries, and three other counts in connection with the incident. If convicted, he faces up to life in prison.