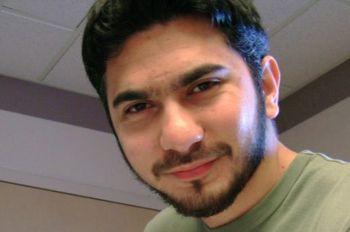 Faisal Shahzad, the Times Square car bomb suspect, will be charged with an act of terrorism, US Attorney General Eric Holder said on Tuesday, adding he is cooperating with investigators and providing useful details.
Shahzad, 30, was arrested by the federal authorities in New York from the John F Kennedy airport where had boarded a plane to Dubai, with Islamabad being his final destination.
"He has done that," Holder said, when asked if Shahzad has accepted his involvement in the bombing case.
He will be charged with an act of terrorism transcending national borders, attempted use of a weapon of mass destruction, use of a destructive device during the commission of another crime, as well as assorted explosives charges, said the Attorney General.
As the federal authorities continue to pursue a number of leads, Holder said: "Based on what we know so far, it is clear that this was a terrorist plot aimed at murdering Americans in one of the busiest places in our country".
Holder was addressing a joint press conference with several top officials at the Justice Department in Washington.
"We believe that this suspected terrorist fashioned a bomb from rudimentary ingredients, placed it in a rusty SUVand drove it into Times Square, with the intent to kill as many innocent tourists and theatregoers as possible," he said.
The car bomb might have failed to detonate, but the plot was a very serious attempt, which if successful could have resulted in a lethal terrorist attack causing death and destruction in the heart of New York City, he said.
"There are organised terrorist networks that are targeting us," he said. Joint Terrorism Task Force agents and officers from NYPD interviewed Shahzad last night and early this morning under the public-safety exception to the Miranda rule.
He was, as the attorney general noted, cooperative, and provided valuable intelligence and evidence.
"He was eventually transported to another location, Mirandized; and continued talking," said FBI deputy director John Pistole.
The FBI is conducting a forensic examination of all evidence collected by NYPD at the scene.
Much of this evidence has been transferred to the FBI laboratory in Quantico, Virginia, so that they can test the individual chemical composition of material in the explosive device.
"We also want to test the potential impact of the device to ascertain what would have happened had it worked as intended," he said.
Image: Faisal Shahzad picture obtained by Reuters from a social networking site.