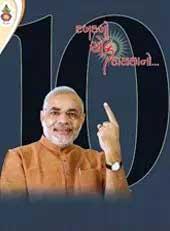 The Supreme Court on Friday refused to entertain a PIL accusing Gujarat Chief Minister Narendra Modi of filing incomplete details by leaving blank the column meant for specifying marital status in the 2012 assembly polls, saying the plea concerned only one person and can be an example of "political rivalry".
The bench comprising Chief Justice P Sathasivam and Justice Ranjan Gogoi rejected the plea by observing that it could not be a subject matter of a public interest litigation as it concerned only one person.
"This (petition) can be an example of political rivalry," the bench said, adding that the chief election officer had already considered the issue.
The PIL filed by social activist Suneil Sarawgi alleged that Modi, BJP's prime ministerial candidate, had filed an incomplete declaration along with his nomination papers in the 2012 assembly elections.
Modi had contested the 2012 Gujarat assembly election from Maninanagar constituency.
The petition alleged that Modi did not fill up his marital status, his spouse's name and her assets and liabilities along with his nomination papers.
It also cited a recent apex court judgment to buttress the plea that such affidavits ought to be rejected.
The petition had also sought quashing of the election officer's decision, taken on January 21, 2012.
In a recent decision, the Supreme Court has empowered the returning officer to reject nomination papers of candidates who do not disclose complete information in their nomination papers.
Image Courtesy: http://www.narendramodi.in/