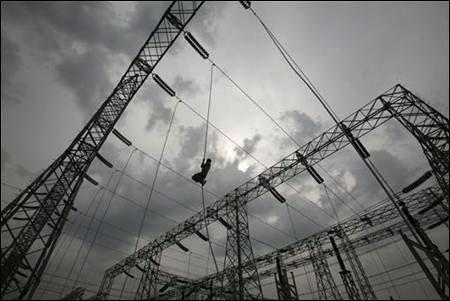 The five-day long electricity crisis in the Seema-Andhra region will come to an end, after the employee's union agreed to call off their strike on Thursday.
After nearly six rounds of talks and a directive from the central government, the worker's union decided to call off its strike. The talks with Andhra Pradesh Chief Minister Kiran Kumar Reddy was fruitful, the employees association said.
Sources say that the chief minister made 2-3 points to the union: that they needed to brace up for the cyclonic storm 'Phailin'.
Second, the invocation of the Essential Services Maintenance Act could spell trouble. He also told them that the anger among the general public over the power crisis was rising and hence it was in the best interest of everyone to call off the strike.
The union has however told Reddy to step up the pressure and not give up on the issue of keeping the state united.
They told him that for now, the strike would be called off, but if there was no positive announcement from the government they would not hesitate in shutting off power once again.