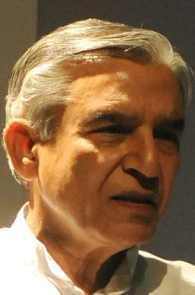 The Central Bureau of Investigation is likely to seek clarifications from railway minister Pawan Kumar Bansal in connection with the alleged bribery scandal related to posting of suspended railway board member (staff) Mahesh Kumar involving the minister's nephew Vijay Singla.

CBI sources said agency is questioning Singla and his associates to understand "the role of authority which was supposed to change Kumar's discipline from member (staff) to member (electrical) and allow him to continue with additional charge of general manager (west)."
Sources in the railway ministry said the lateral shifting of the board members is done in the same manner as the appointment of the new member, which is finalised after vigilance clearance and the nod of the appointments committee of the Cabinet. However, they said, the authority allowing a board member to retain additional charge is the railway minister.
Sources in the CBI said so far there is no evidence of any money trail, which leads to Bansal but added that probe has just begun and "comprehensive investigation" of the arrested accused would clear the picture. They said during surveillance of Singla's phones, they have come across phone intercepts, which show that he was in regular touch with officials close to the minister.
CBI sources said agency has not come to any conclusion on the complicity of these officials in the alleged bribery scandal involving Singla and Kumar but it is likely to seek their clarification on certain issues.
The agency sources said the CBI has also got phone intercepts of Kumar, which indicated that he would have been the main beneficiary if he had become member (electrical).
The agency has arrested nephew of Bansal, Singla, his associate Sandeep Goyal, Kumar besides some businessmen and delivery boys for alleged bribe payment of Rs 90 lakh to Singla. The alleged payment was a part payment of Rs 2 crore, the alleged bribe amount, agreed upon between middlemen Goyal and Kumar.
Goyal had allegedly promised Kumar to arrange the plum post of member (electrical) for Rs 10 crore, the sources said.
Goyal was in touch with Singla and another middleman Ajay Garg to secure the posting of Kumar as member (electrical). In the meanwhile, Kumar was appointed as member (staff) in the board and approached Goyal for managing him the additional charge of general manager, Western Railway and signal and telecommunication till he is appointed as member (electrical), they said.
Goyal allegedly demanded Rs 2 crore as bribe immediately for this interim arrangement and said the balance of Rs 8 crore for his appointment to the post of member (electrical) may be paid later, they said.
Kumar has allegedly used services of businessmen close to him to manage this amount and promised them to award lucrative contracts once he gets the new post. Bangalore based businessman Manjunath could arrange a portion of Rs 2 crore i.e. Rs 90 lakh which was paid to Singla.
Soon after payment was made, agency had nabbed Singla, Goyal, Manjunath, Kumar and other actors involved in the case.