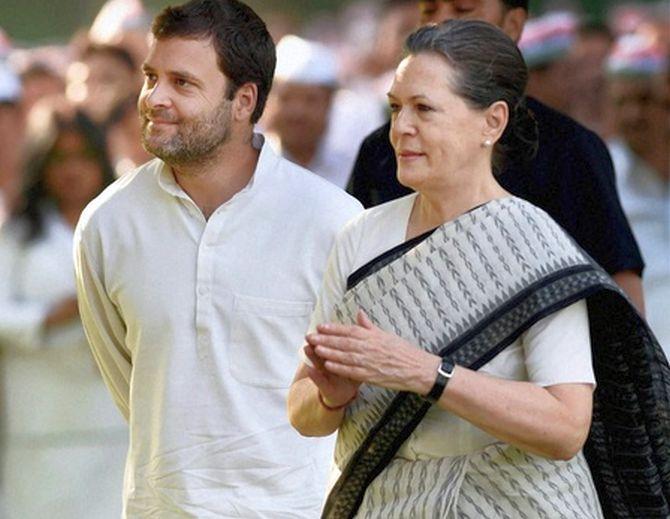 Congress president Sonia Gandhi on Friday indicated that the elevation of Rahul Gandhi as the party chief could be done "soon".
"Soon it will be done," she said, when asked by reporters repeatedly as to when Rahul Gandhi, who is at present the vice president of the party, will be elevated.
The Congress organisational polls are underway and many state units have already passed resolutions urging Rahul Gandhi to take over as the party reins.
Many leaders in Congress feel Rahul Gandhi's elevation as the party president is long overdue.
Senior leader Sachin Pilot had recently said the party vice-president may take over as the Congress president shortly after Diwali.
At an event in the US recently, Rahul Gandhi had said he was "absolutely ready" to take up an executive responsibility if the party asked him to do so.
Photograph: PTI Photo