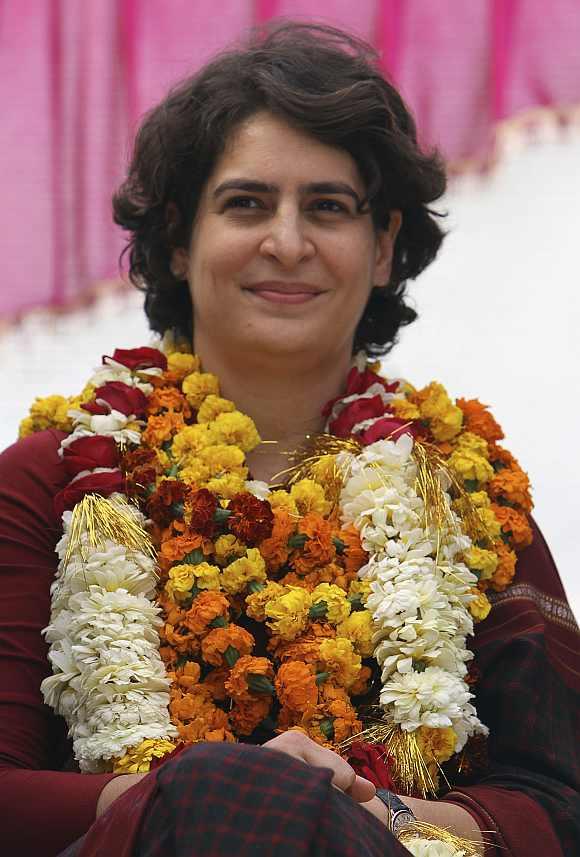 Priyanka Vadra has admitted to mistakes in submitting multiple applications for Director Identification Number while Karti Chidambaram has been asked by the Corporate Affairs Ministry to explain his position on a related issue.
Senior Bharatiya Janata Party leader Subramanian Swamy had filed complaints against Priyanka and Karti with the ministry alleging that the two had multiple DINs, which is not permissible under the Companies Law.
Karti Chidambaram is the son of outgoing Finance Minister P Chidambaram. In a letter to Swamy, Corporate Affairs Secretary Naved Masood said that Priyanka Vadra has admitted having made multiple DIN applications. "Priyanka has also stated that this happened due to inadvertent mistakes which were unintentional," the letter said. With regard to Karti Chidambaram, the ministry has asked one of its regional directors to seek explanations from him.
"Karti has been given time for 15 days after which further course of action will be decided in the light of his explanation if any," it said. Swamy in a statement said that offences related to multiple DINs have been committed by many people in the Congress.
"I have compiled a list of these persons and will be filing criminal case against all of them," he noted.