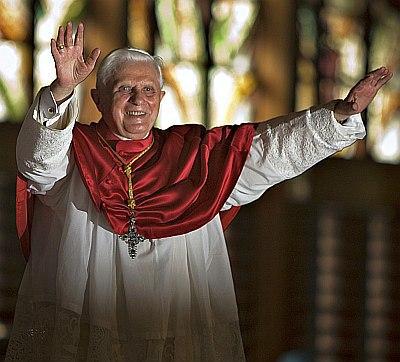 Pope Benedict XVI, on a week-long visit to Africa, has enraged AIDS activists for stating that the use of condoms is aggravating the spread of the disease.
According to the Pope, combating the spread of AIDS requires a 'spiritual and human awakening', friendship for those who suffer, and a 'responsible, moral attitude toward sex'.


"AIDS cannot be overcome through the distribution of condoms, which even aggravates the problems," he told media persons on March 17 while on his way to Cameroon.
Pope Benedict's remarks have come as a blow to health workers' efforts in the African continent.

As per United Nations estimates, 22 million Africans are HIV+ and that three-quarters of the world's AIDS deaths in recent years were in sub-Saharan Africa. To counter the rapid spread of the disease, health officials have been aggressively promoting the use of condoms.

The sting of the Pope's sentiments echoed across the world with many nations expressing their concern. While they did not intend to pass judgments on the Church doctrine, some considered such comments to be a threat to public health policies.

The New York Times termed the Pope's remarks as 'grievously wrong'. "Health authorities consider condoms a valuable component of any well-rounded programme to prevent the spread of AIDS. It seems irresponsible to blame condoms for making the epidemic worse," it said in an editorial.

Image: Pope Benedict XVI gestures to the congregation as he arrives at the basilica to perform Vespers in Cameroon's capital Yaounde.
Photograph: Finbarr O'Reilly/Reuters