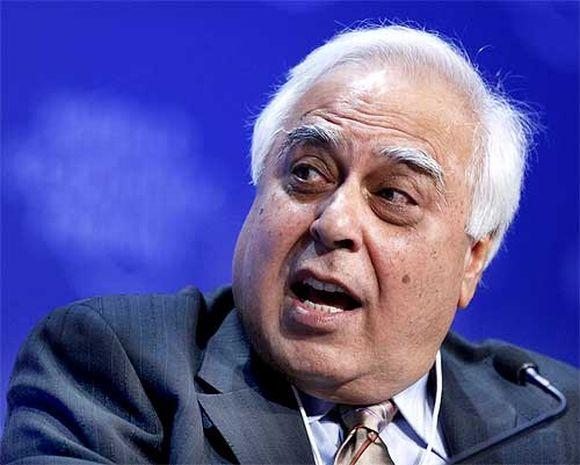 Former Foreign secretary Kanwal Sibal on Friday said Prime Minister Manmohan Singh should have visited Tawang during his tour of Arunachal Pradesh in 2008 as this would have sent a clear signal to China that the northeastern state is part of India.
"I agree that the prime minister should have gone to Tawang, especially after the Chinese made certain statements about Arunachal Pradesh....in order to send a signal to China that from this point the position is clear from the political level that Tawang is ours," Sibal said.
"But Prime Minister did visit Arunachal Pradesh but he didn't go to Tawang. The defence minister did but then he made sure that the press was not allowed to give too much publicity," he added.
Sibal questioned why India had been shy of asserting its rights. "To my mind, this is an error. This is a serious error. I don't know why we are afraid to assert our rights and maybe unnecessarily create doubts in the minds of people about how confident we are about our claims on Arunachal Pradesh," Sibal said.
The former foreign secretary was interacting with the audience after having delivered the Y B Chavan Memorial Lecture on India's foreign policy at the Institute for Defence Studies and Analyses.
Earlier in the lecture, Sibal said 'the challenge for India's foreign policy in the years ahead is that it should be courted by all and would succumb to no one. Even if India cannot lead, it must not be led.'
India needs to 'successfully play on all geo-political chess boards and optimise what it can extract from others for its own development," he said.
However, he cautioned that by choosing strategic self-reliance, India would have to cope with challenges largely on its own.
"The West has never supported India so far on issues of core concern to it, whether political, military or technological," thus explaining why "Indian foreign policy tends to be cautious and reticent in taking partisan positions on highly divisive issues," Sibal said.
He said India-United States relations had 'achieved a degree of balance and maturity, with rapid expansion of bilateral and multilateral engagement' and added it was primarily because the "US needs to co-opt partners outside the Euro-Atlantic bloc and India stands out as an obvious one because of its size, human resources, expanding economic base,  reasonable military strength and democratic polity."
On India-China relations, Sibal was of the view that since India cannot risk a confrontation with China, its strategy should be to dissuade China from taking the risk of confronting India with visible and independent strategic strength.
"India has to develop its economic and military muscles to counter the China threat. There is no other way. This is a big challenge for us ahead," he said.
He also said India should continue to encourage more economic and people-to-people ties with Pakistan but should also be clear-sighted about the serious obstacles in normalising relations with that country.
In reply to a query on the role Indian military can play in formulating India's foreign policy, Sibal said unlike the US and other countries, India still has a long way to go before the military can play an important role in formulating its foreign policy. The gap in policy formulation should be bridged, he said.