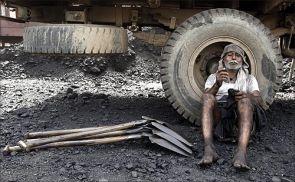 The Bharatiya Janata Party on Monday sharpened its attack on Prime Minister Manmohan Singh with party leader Yashwant Sinha holding him "personally responsible" for "failure" of his government on all important issues, including excesses against women in Delhi.
"Why pick up one minister or one chairman of a committee, I hold the prime minister personally responsible for all that is happening in Delhi in terms of excesses against women and failure on all important issues," senior party leader Yashwant Sinha told reporters.
He was asked to comment on the alleged role of Law Minister Ashwani Kumar in the coal allocation case probe.
"Why blame the law minister. The prime minister's office intervened. There are e-mails between the PMO and the CBI," Sinha said.
Asked whether the BJP would come together with the government for passage of important bills in the session, the former finance minister said, "Come together with a corrupt and disgusting government which blames Vajpayeeji and gives a clean chit to the prime minister."
Sinha said the country was "confronted with a totally shameless government. It has no shame left and it has no use left for Parliamentary practices and procedures and norms."
"The way the JPC draft report was made public by none other than the JPC chairman himself in order to condemn the NDA regime and hold us guilty is a case in point that they are playing pure politics. We have given a notice of breach of privilege against the JPC chairman," he said.
Asked about Union Minister Shashi Tharoor's tweet that Opposition was not allowing any debates to take place, Sinha said, "He is a tweeter and lost his job earlier because of his tweets. Let him tweet the way he likes to."
"The issue is that this government is single-handedly responsible for destroying Parliamentary standards and norms in this country," he said.