Here's a recap of events that occurred in India in the past 48 hours.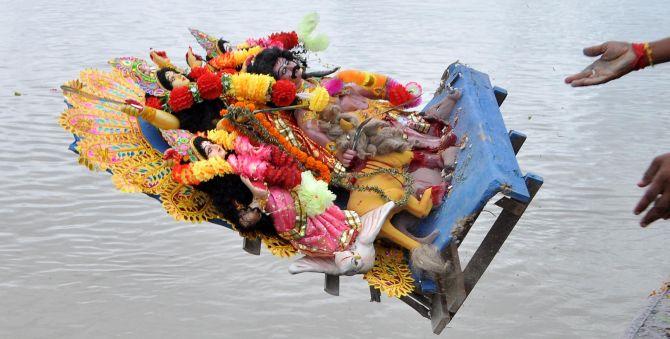 An idol of Goddess Durga being immersed in Guwahati following the culmination of nine-day Durga Puja festival.

---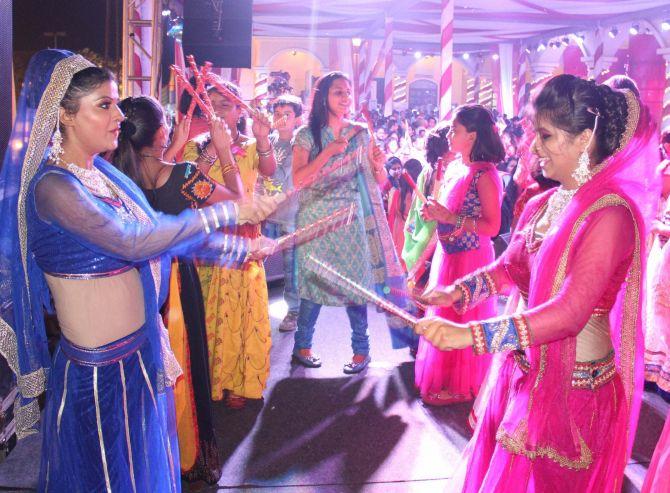 Women perform Dandiya during Navratri celebrations in Gurgaon. Photograph: PTI Photo
---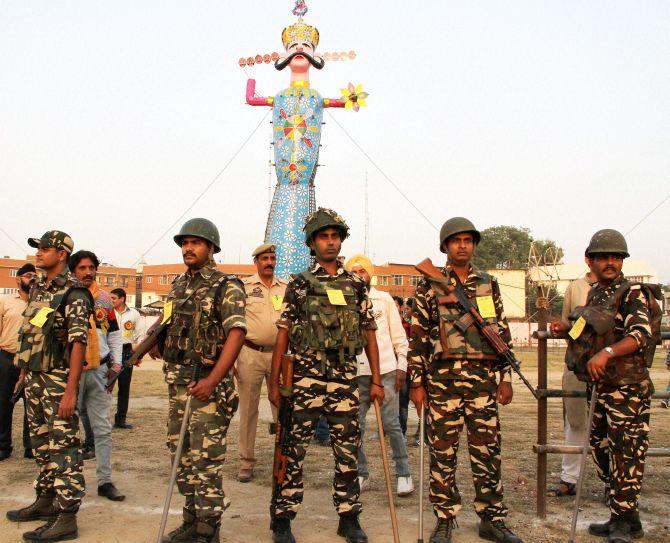 Security personnel stand guard in front of an effigy of demon King Ravana on the occasion of Dussehra in Jammu. Photograph: PTI Photo
---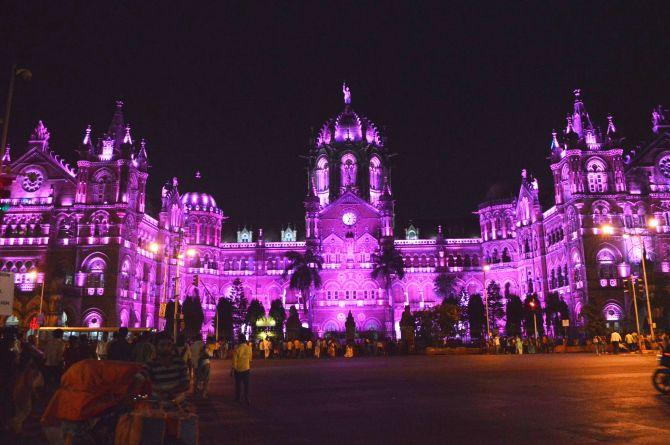 ---
Mumbai's iconic Chhatrapati Shivaji Terminus Station lit up for Dussehra. Photograph: Sahil Salvi.
---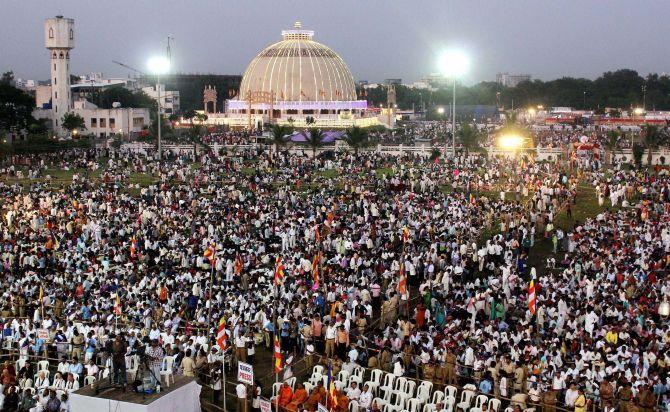 Buddhist devotees from all over India assemble at the campus of Deekshabhoomi on the occasion of Dhammachakra Pravartan Diwas in Nagpur.
---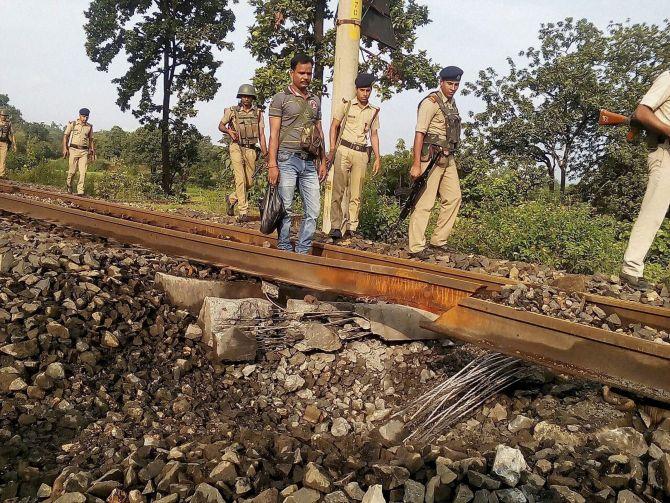 Police personnel investigate after Naxals blasted the railway track near Gomoh railway stations under Dhanbad division in Jharkhand. Photograph: PTI Photo
---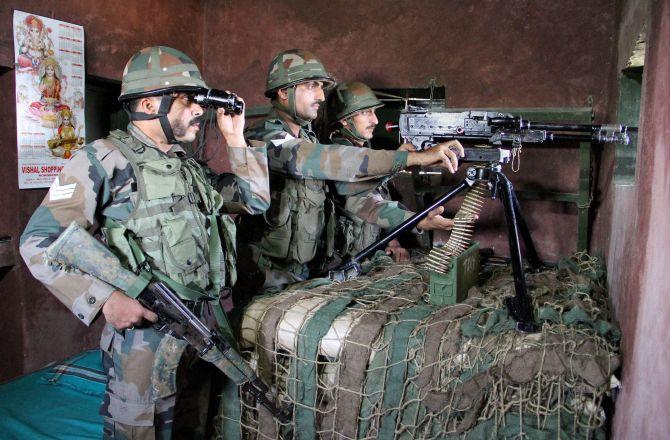 Indian Army soldiers take position near the Line of Control in Nowshera sector, about 145 km from Jammu. Photograph: PTI Photo
---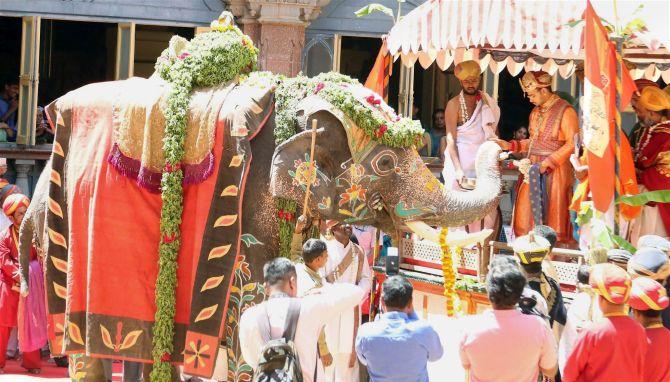 Maharaja of Mysore, Yaduveera Krishnadatta Chamaraja Wadiyar performs rituals during the Ayudh Puja at the Mysuru Palace. Photograph: PTI Photo
---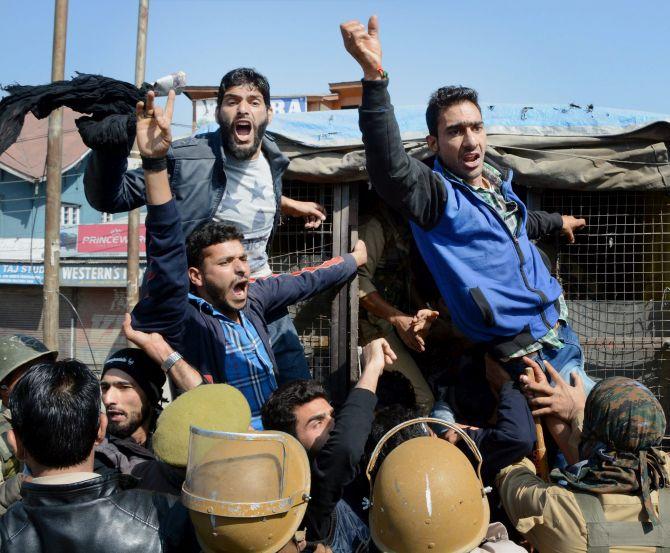 Police arrests Shia mourners after they defied curfew and took out a Muharram procession in Srinagar. Photograph: PTI Photo
---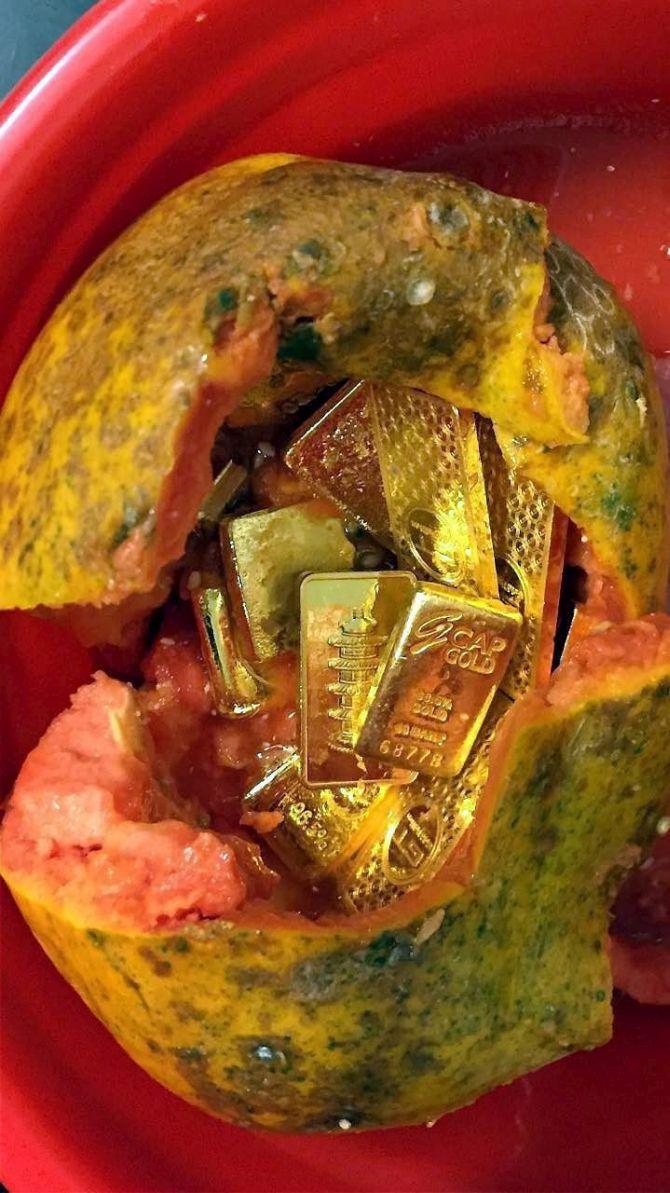 Gold hidden in papaya was recovered at Indira Gandhi International Airport in New Delhi on Monday. Two men have been arrested for allegedly trying to smuggle gold worth about Rs 78 lakh into the country. Photograph: PTI Photo
---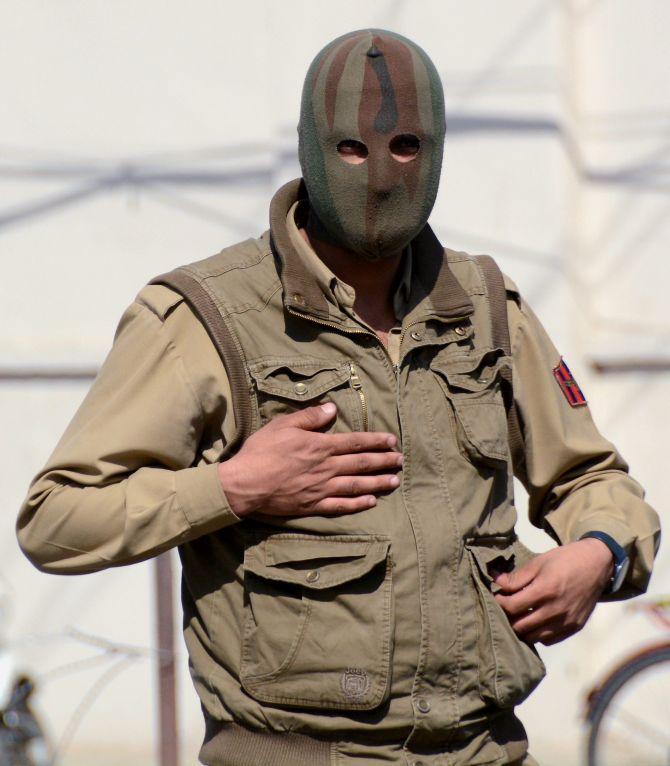 A masked policeman stands gurad during the 94th day of curfew imposed to foil Muharram processions in Srinagar. Photograph: PTI Photo
---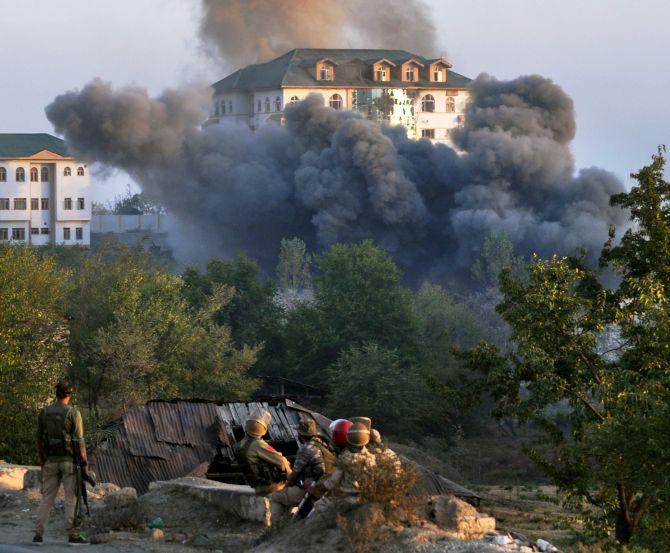 Smoke billowing out of the multi-storied government building, where some militants were holed up during a gunbattle with the army at Pampore, 16 kms from Srinagar on Monday. A group of ultras took shelter inside the Entrepreneurship Development Institute building. Photograph: S Irfan/PTI Photo
---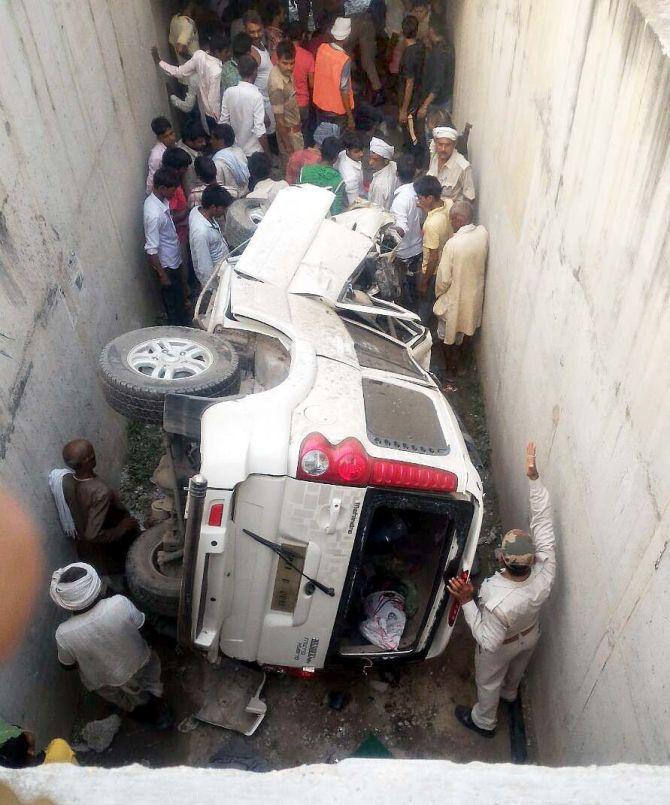 Rescue work is carried out after a car fell down into a drain from the road following an accident near Navabganj village in Allahabad on Monday. Photograph: PTI Photo