United States President Barack Obama and First Lady Michelle Obama are adorable.
And here's another reason we find the couple, adorably amazing.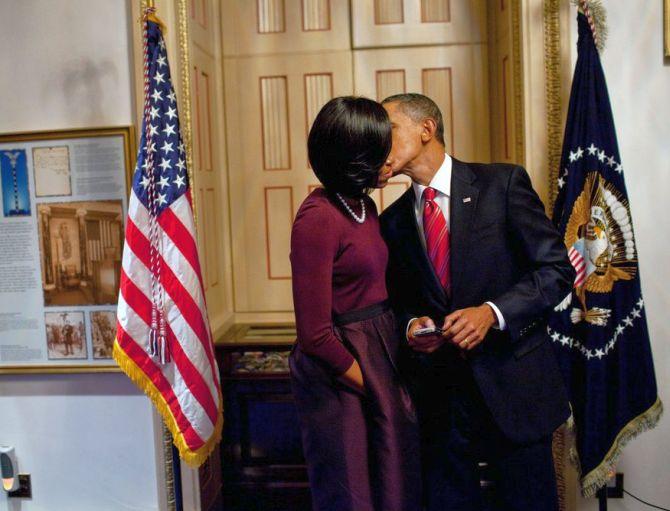 All loved up! US President Barack Obama put up this image on Twitter.
On Monday, the US president and his wife celebrated their 24th wedding anniversary and the US president celebrated the special milestone by giving his lovely wife not one, but three sweet shout-outs on social media.
Obama first uploaded a photo of him and Michelle at his first State of the Union address on Twitter, writing, "Side-by-side for 24 years. Here's to many more. #HappyAnniversary."
The US president then took to Facebook and posted a candid photo of he and Michelle dancing together with the caption, "Dancing through 24 years. Happy anniversary."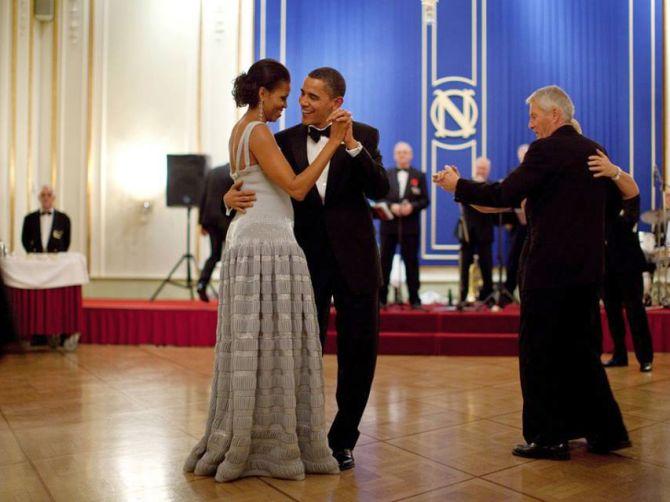 May they always be dancing! The Obamas really give us relationship goals. Look how in love they are. Photograph: Barack Obama/Facebook
Records show the photograph of them dancing was taken at the 2009 Nobel Peace Prize Award Ceremony and Concert in Oslo, Norway. President Obama won the Nobel Peace Prize that year "for his "extraordinary efforts to strengthen international diplomacy and cooperation between peoples."
The romantic president also posted an image on Instagram of the two of them together captioned 'Happy Anniversary'.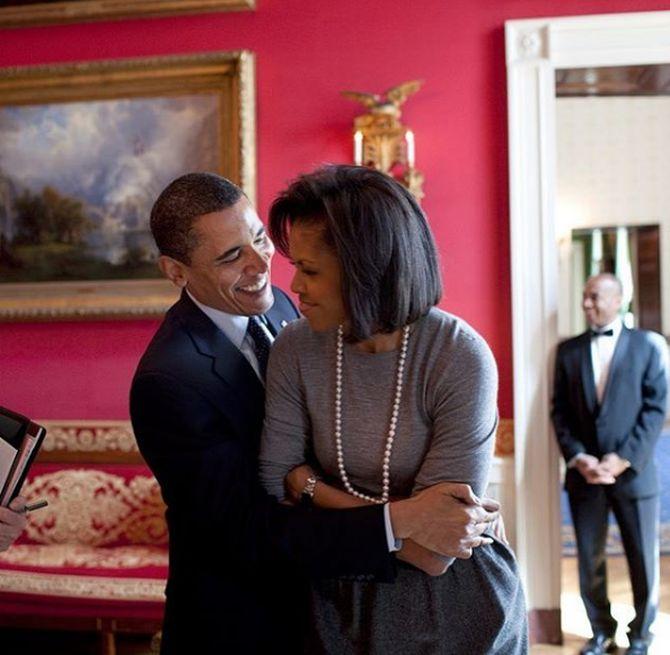 Can't keep my hands off of you. The Obamas are close to being the perfect couple. Photograph: Barack Obama/Instagram
Aww, these two really gives us relationship goals.