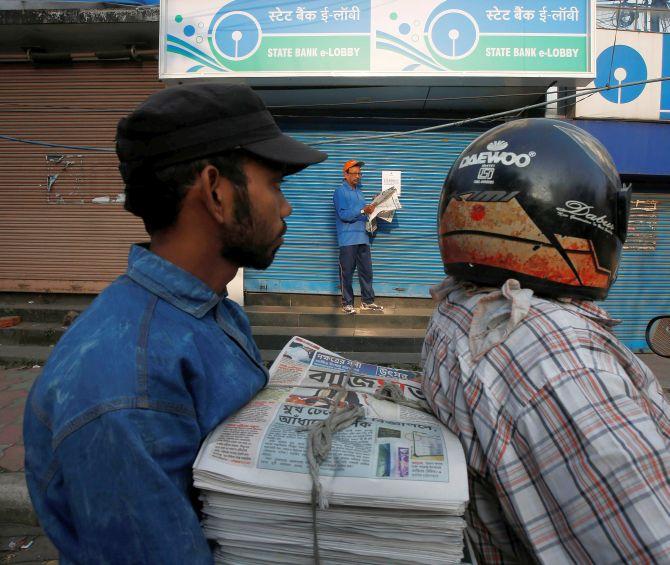 Upping the ante against Bharatiya Janata Party, Trinamool Congress supremo Mamata Banerjee on Saturday said she is not averse to working with Community Party of India-Marxist and other opposition parties like Congress, Samajwadi Party, Bahujan Samaj Party to fight against the "anti-people" Modi government which has imposed an "undeclared emergency".
"We may have ideological differences with CPI-M but we are ready to work with it and other opposition parties like Congress, SP, BSP to save the country. The anti-people Modi government has imposed an undeclared emergency in the country," she told a press conference at the state secretariat.
"Congress, Mayawati, Mulayam Singh ji, (Arvind) Kejriwal have protested against the demonetisation issue. Let all the opposition parties work together to save the country," she said, adding that BJP will lose deposits in upcoming elections.
Accusing Prime Minister Narendra Modi of conducting a surgical strike on the common people in the name of unearthing black money, she said that the demonetisation move was taken without any proper planning causing immense hardship.
"The Modi government had misled the people on the surgical strikes in Pakistan-occupied Kashmir. The people do not know what had happened," she said.
TMC will raise the issue on the floor of Parliament and will seek answers on the issue of surgical strikes, she said.
Turning to Modi's statement from Japan on the future steps to curb black money, she said, "Now the prime minister is threatening the people of the country from foreign land.
"What will he do? He can put us in jail or shoot us for raising voice. I don't care. He can also declare emergency," she said.
Terming the demonetisation move as "dangerous, disastrous and draconian", Banerjee demanded that a probe should be carried out by the chief justice of India to find out the financial loss in the country during the period after the announcement of demonetisation of high value currency.
"I heard that the ruling party knew about the demonetisation of the high value notes," Banerjee said, adding, "Why should the common people be punished."
Earlier in the day, she visited banks and ATMs in the city to witness the "hardship" faced by the common people and demanded withdrawal of the decision.
"I visited several bank branches and ATMs since morning. I spoke to the people...How they were facing this inconvenience due to an ill-planned and anti-people policy. Those who have black money are not standing in long queues," she said.
Banerjee had also penned a poem on the demonetisation issue.
Image: A man reads a newspaper outside a closed banking e-lobby with ATMs in Kolkata. Photograph: Rupak De Chowdhuri/Reuters