Striking images have been shared online showing residents in the besieged town of Douma -- a suburb of the Syrian capital Damascus -- taking part in an Iftar feast on a colourful table surrounded by grey destruction and rubble.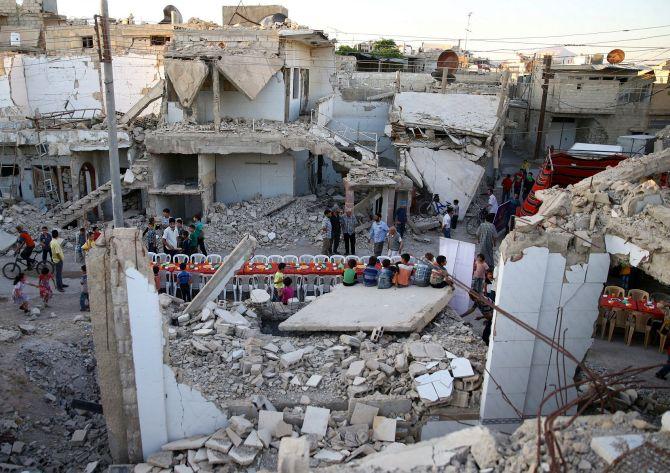 Tables full of food, a rare commodity in the besieged town of Douma, are laid out in rows among the colossal ruins as sunset approaches.
The evening meal held at the end of each day's Ramzan fast at sunset, Iftar, was organised by the Adaleh Foundation, a Syrian humanitarian organisation created in 2012 to assist Eastern Ghouta, a rebel stronghold to the east of the capital Damascus.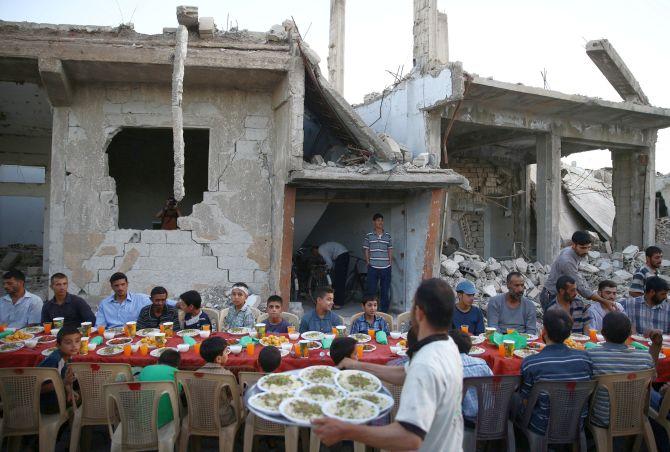 "We would have normally been cautious to host such events due to air strikes, but we are taking advantage of the latest de-escalation deal," an official from the foundation's Turkey office was quoted as saying to the BBC.
One resident of the town who attended the mass Iftar said several hundred people were present and that they previously would have had such meals "hidden in mosques, fearing strikes".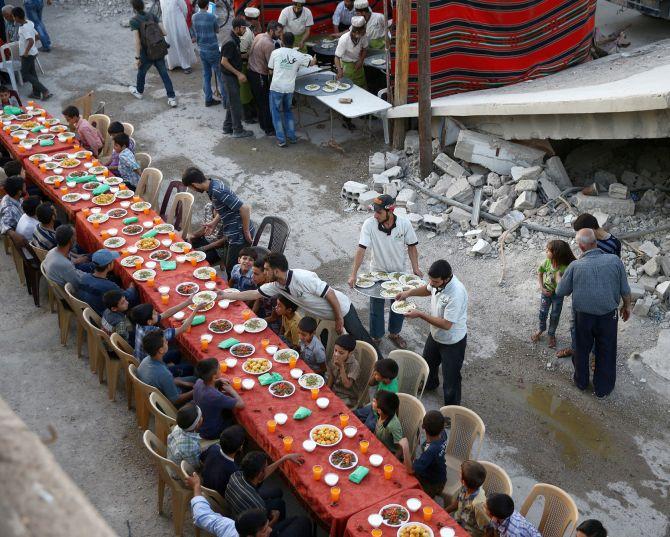 Ever since civil war broke out and left the country in ruins, food has become an expensive commodity. According to reports, the war has destroyed agricultural infrastructure and irrigation systems, which has, in turn, decreased production by around 40 per cent.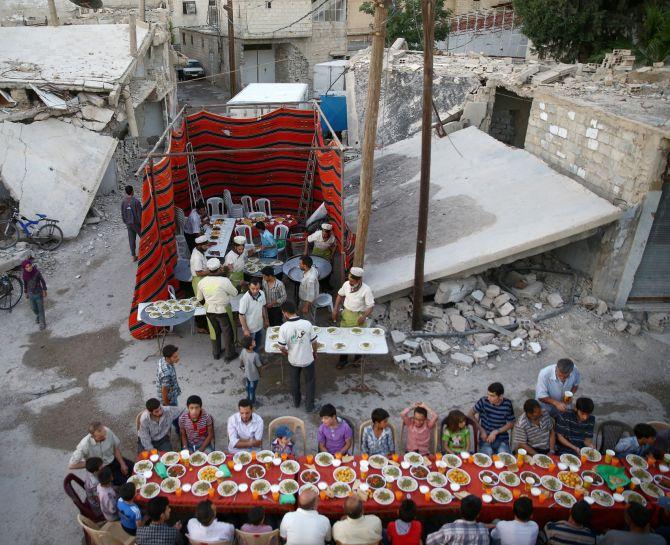 All photographs: Bassam Khabieh/Reuters