Prime Minister Narendra Modi and his Japanese counterpart Shinzo Abe, who is on a two-day official trip to India, on Thursday visited the world's largest museum based on life and teachings of Mahatma Gandhi, Dandi Kutir, in Gandhinagar.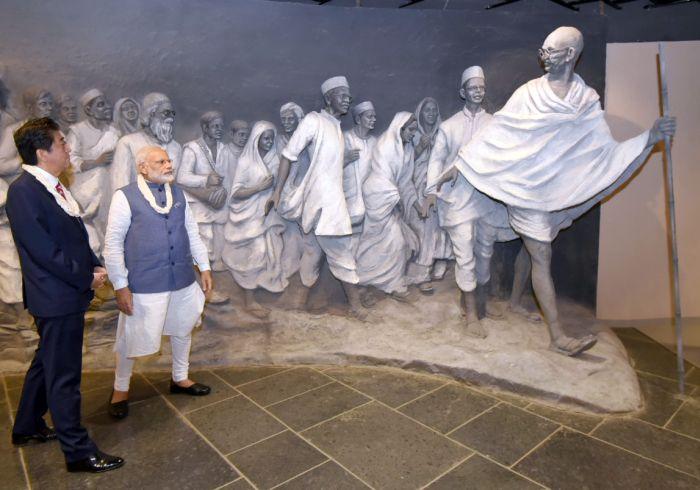 "The museum represents Gandhi's idea of people across lines of class, gender, age and community asserting a common right to slat itself: a symbil to inspire a pluralistic society to march towards independence, Purna Swaraj," a museum's website posting said, a reference to the famous Dandi March led by the Father of the Nation during India's freedom struggle.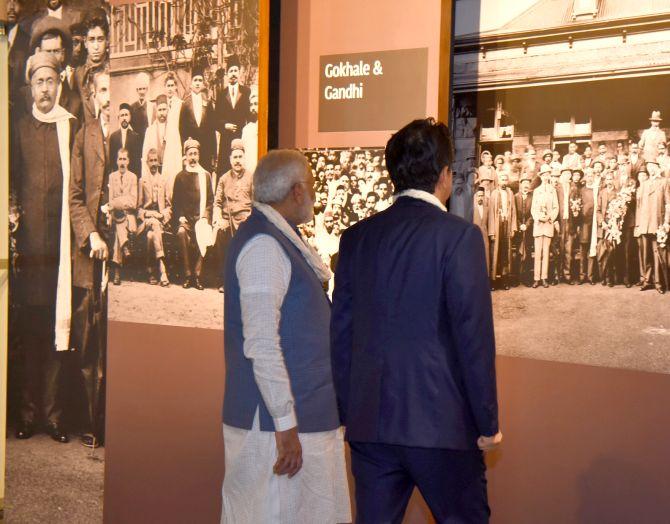 The museum depicts the biography of the Father of the Nation using sophisticated technologies like audio, video, 3-D visual and 360-degree shows.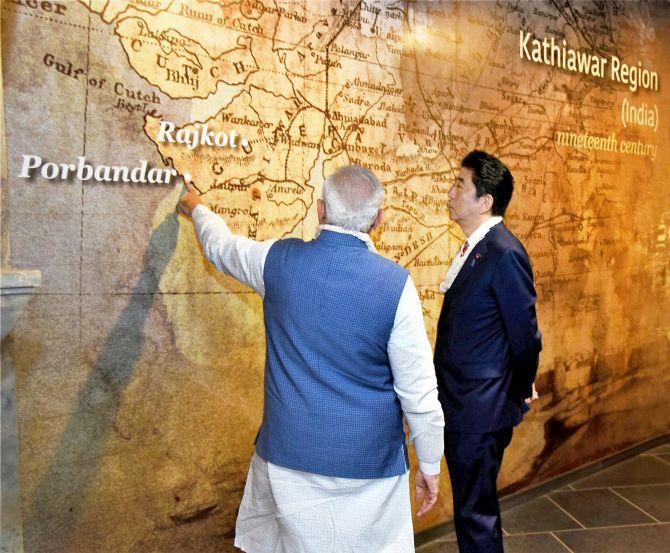 The museum depicts Gandhi's life in a beautiful manner. From his birth on October 2 , 1869 in Kathiawad, to his childhood when he was a shy, remarkable and unique student. It also traces his marriage to Kasturba and his experiments with youth.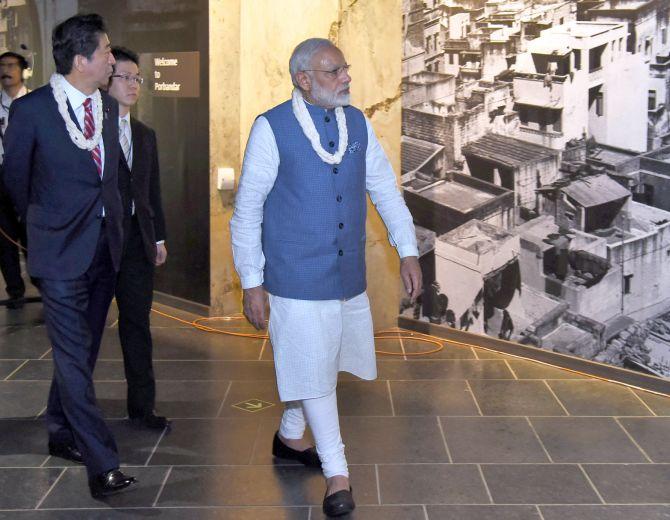 Modi and Abe had visited even Sabarmati Ashram on Wednesday where the prime minister took great interest to explain about life and principles of Mahatma Gandhi to his Japanese counterpart.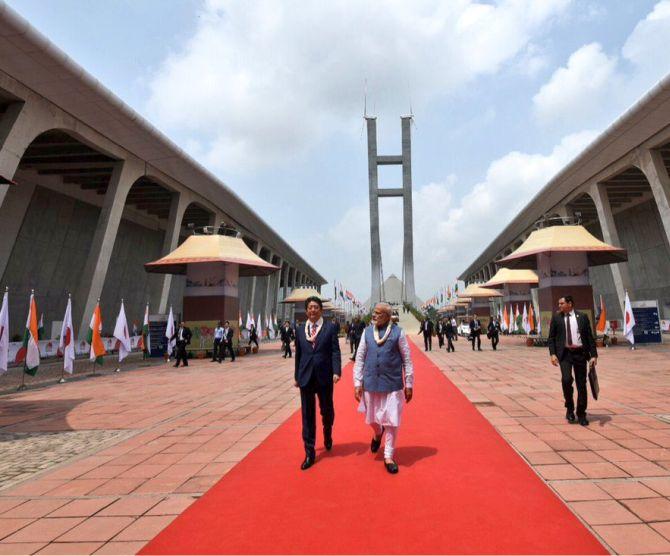 Spread over 15 acres, the Dandi Kutir complex is a part of the Mahatma Mandir, an impressive business convention centre, initiated by the state government when Modi was the chief minister.