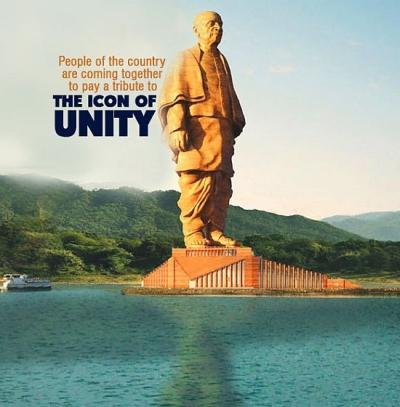 As the Congress and the Bharatiya Janata Party battle it out over the legacy of Sardar Vallabhbhai Patel, Information and Broadcasting minister Manish Tewari on Friday hit out at Gujarat Chief Minister Narendra Modi, saying the United Progressive Alliance's record in issuing advertisements to commemorate Patel was far better than that of its rival National Democratic Alliance.
In a tweet, Tewari alleged that for three years -- 1999, 2000 and 2001 -- while its government was in power at the Centre from 1999 and 2004, the NDA had not issued any advertisements to commemorate Patel.
Comparing that with the UPA's achievement in this regard, Tewari said from 2004 and 2013, barring in 2008, advertisements had been issued every year by the Centre.
"Sardar Patel Advertisements -- NDA (1999-04), 3 Years - 99, 2000 and 2001, no ads. UPA (2004-13), 1 year -- 2008, no ads. Why Gujarat CM always economical with truth," Tewari said.
Tewari's tweet follows comments by Modi that the Centre has been forced to take out advertisements in newspapers to mark Patel's birth anniversary due to the move by his government to build a massive statue of India's first home minister.
In the recent past, the two parties have aggressively made contentions over the legacy of Sardar Patel and have come up with claims and counter-claims over the issue.
Congress has accused Modi and the BJP of trying to appropriate Sardar Patel's legacy, which, it said, "belongs to the Congress".
Congress also claimed Sardar Patel had said it was the "communal poison of RSS" which killed Mahatma Gandhi.
Modi, the BJP's prime ministerial candidate, had said at a function, where he was sharing the dais with Prime Minister Manmohan Singh, that the country's destiny would have been different had Sardar Patel become the first PM.
Dr Singh, in his speech, appeared to question Modi's claims on Sardar Patel's legacy and said the late leader was secular, liberal and respected those with a different ideology.