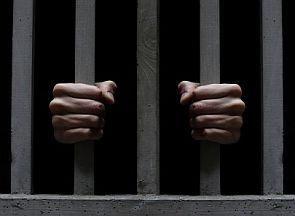 A Pakistani national has been released from the Guwahati central jail after 14 years and sent back to home after the high court acquitted him of the charges levelled against him.
The 45-year old Pakistani national identified as Fasiullah Hussaini was released from the jail on Monday and escorted by the police to Delhi for being handed over to Pakistan Rangers at the Wagah border with the help of the Border Security Force, jail authorities told PTI on Tuesday.
Following the court order, Hussaini was being sent back to Pakistan after receiving permission from the Union home ministry as sought by the Assam government and the diplomatic consular access obtained earlier in 2004 as per the procedure on the arrest of foreigners, the authorities said.
In May this year, the court had quashed the charges against Hussaini as they could not be proven, the sources said.
The process for his release and subsequent handing over to the Pakistan authorities began immediately after that, the sources said.
Hussaini was first arrested in 1999 under the Foreigners Act by Pan Bazar Police Station in Guwahati when he arrived there after entering the country through Karimganj district along the Indo-Bangladesh without a passport or visa, the sources said.
Interned in the Guwahati jail for five years, he was again charged under the Unlawful Preventive Detention Act by the Latasil police station here and Goalpara police station.
Stating Hussaini's behaviour in the jail was "good", the sources said no family members of the foreigner had visited him during his 14 years in jail.