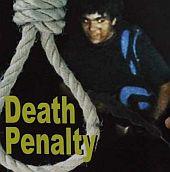 India had informed Pakistan and the family members of Ajmal Kasab in advance about the decision to hang the 2008 Mumbai attack terrorist, but Islamabad refused to acknowledge the letter, Home Minister Sushilkumar Shinde said on Wednesday.
"The External Affairs Ministry through our mission in Islamabad had informed the Pakistan government about Kasab's hanging. When they did not accept the letter, they were communicated through fax," Shinde told media persons in New Delhi, hours after the hanging of the only captured terrorist in the attack.
Union Home Secretary R K Singh said family members of Kasab, who live in Pakistan, had also been informed by Indian High Commission in Islamabad.
"His family members were communicated through courier by our High Commission. We have the receipt of the courier sent and that was later given to the Maharashtra government," Singh said.
Shinde said so far no one has claimed the body of 25-year-old Kasab and if Pakistan claims it, India would give it to the neighbouring country.
"I do not think there will be any trouble (if Kasab is buried in India) because India has suffered too much and everyone. And this country has seen the tragedy. 166 people were killed during three days of the carnage that began on November 26, 2008," he said.
Kasab was hanged in Pune's Yerawada jail at 7.30 am, Maharashtra Home Minister R R Patil said in Mumbai .


Giving the sequence of events leading to the execution on Wednesday morning, Shinde said the Home Ministry had recommended to the President that he should reject Kasab's mercy petition which he did on November five.
"The President rejected the mercy petition on November 5. I signed it on November 7 and on November 8, the Maharashtra government had been communicated to take action. It was decided that he would be executed on November 21 at 7.30 am and accordingly the whole process has been completed today," Shinde said, adding secrecy about the hanging was key.
Asked how Wednesday's date was fixed for Kasab's hanging, Shinde said it was decided by the court earlier and that was mentioned in Kasab's file and that the home ministry had confirmed it.
When asked whether the UPA government was trying to get political mileage through Kasab's hanging, Shinde said, "There is no question of mileage-taking. It was already decided."
The home minister refused to say anything on when a decision on Parliament attack case convict Afzal Guru would be taken as his mercy petition was also pending before the President.