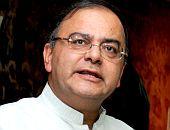 Bharatiya Janata Party leader Arun Jaitley on Wednesday strongly condemned the incident of ceasefire violation along the Line of Control in Jammu and Kashmir's Poonch District, describing the attack as a unprovoked act of aggression by Pakistan.
"This ceasefire violation is an unprovoked act of aggression by Pakistan. This obviously is intended to disturbed the environment of relationship between the two countries. The BJP is strongly condemns this unprovoked attack," Jaitley told ANI.
"The brutality, which has been practiced on the two Indian soldiers, shows the real design behind this attack. This attack is also a warning to India. A warning that, in dealing with Pakistan is now extremely important. The government of India clearly defines red lines. It has to be very firm, very cautious in how to deal with Pakistan,' he added.
In a significant escalation to the continuing series of cease-fire violations and infiltration attempts supported by the Pakistan Army, a group of their regular soldiers intruded across LoC in the Mendhar Sector on Tuesday.
Pakistan Army troops, having taken advantage of thick fog and mist in the forested area, were moving towards Indian posts when an alert area domination patrol spotted and engaged the intruders.
The firefight between Pakistan and Indian troops continued for approximately half an hour after which the intruders retreated back towards their side of LoC.
Two soldiers Lance Naik Hemraj and Lance Naik Sudhakar Singh laid down their lives while fighting Pakistani troops.