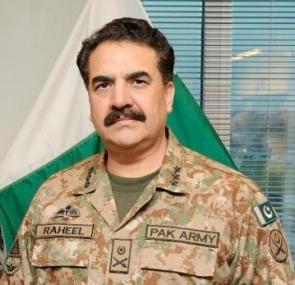 On a visit to the Inter-Services Intelligence headquarters on Tuesday, Pakistan army chief General Raheel Sharif lauded the efforts and the role the Inter Services Intelligence played in national security.
ISI chief Lt General Zaheer ul-Islam received Sharif and gave him a detailed briefing on internal and external security situation of the country, the military said in a statement.
General Sharif appreciated the role of the ISI towards national security and lauded the contributions and sacrifices of its officers and men towards strengthening the defence of the motherland, the statement said.
Sharif's visit to the spy agency's headquarters came in the backdrop of the attempt on the life of leading Pakistani TV anchor Hamid Mir. Following the attack, which took place last Saturday, his brother has accused 'certain elements' in the ISI and its chief of orchestrating the attack, a charge vehemently denied by the military.
The military has already said it will take action against Geo TV for airing the claims made by Mir.
The Jang Group, which owns the TV channel where Mir works, also issued a statement that it respects the military. The Jang Group has said 'it has not put the blame on any institution or section of any institution. The Jang Group values and respects all institutions. All including the accused must be presumed innocent until proven guilty. The Jang Group demands an independent and fair investigation without fear or favour.'
The statement said that Mir had sent written and video statements to his colleagues and friends and members of the family where security risks and threats to his life had been clearly identified. "Some of this material we will share in good time after taking the consent of Hamid Mir now that he is out of danger," the company added.