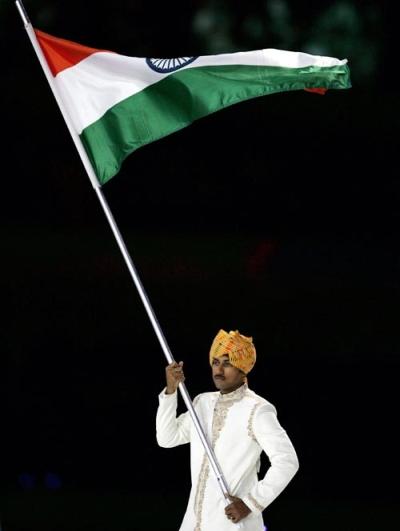 Shooter Rajyavardhan Singh Rathore, who won a silver medal at the 2004 Olympic Games, has retired from the Indian Army to take up a new challenge -- politics.
On Tuesday, the ace shooter announced his decision to join the Bharatiya Janata Party.
"For 23 years, I have served the nation in war and peace, to the best of my ability. I am trained to fight by the finest army of the world. So, I must not back out when the nation is faced with a different kind of threat. I know that politics and politicians are hated but I still believe in the goodness of a heart that has selfless intentions. With the grace of God, I will make a difference," Rathore said on Tuesday.
"It is an agniparikhsha (trial by fire) that I am willing to take, if, while undertaking the journey, I can bring satisfaction to myself and many others," he added.
Rathore, who hails from Bikaner, is set to be inducted into the BJP at Gujarat Chief Minister Narendra Modi's much-hyped rally in Jaipur on Tuesday.
On his voluntary retirement from the Indian Army, the ace shooter said, "I am indebted to the Indian Army. I have grown and imbibed the indomitable spirit of this fighting force. The sacrifices of its men and women have only emboldened me to act free of fear or prejudice. I salute the soldiers and young officers of this great army. My military spirit is deeper then the uniform I hang. Once an army man, always an army man."
The 43-year-old was generous in his praise of Modi's leadership skills, who, he believes, "leads from the front and has galvanised the entire nation".
"India today needs decisive leadership and I see that leadership in Narendra Modi and (Rajasthan BJP leader) Vasundhara Raje. Like a general that leads from the front, he has galvanised a nation that had forgotten to believe. He deserves a chance, India deserves a chance and I am willing to soldier for India,"" said Rathore.
Explaining why he decided to join the saffron party, he said, "I find very creditable leadership at the helm of the BJP, in the BJP-led states and a committed and strong grassroots cadre (in the party)".