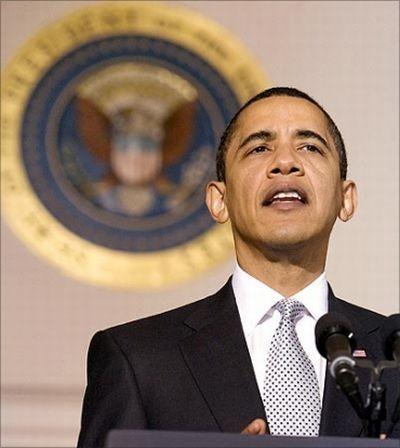 United States President Barack Obama has postponed his first visit to Malaysia and the Philippines next week due to the current US government shutdown, it was announced on Wednesday.
"Obama called this morning and informed me that he has to cancel his visit to Malaysia due to events transpiring in the United States, which has caused a partial shutdown of the government," Malaysia Prime Minister Najib Razak said.
"Yet, Obama has expressed his intention to visit Malaysia at a date to be determined later," Najib added.
In Washington, National Security Council spokeswoman Caitlin Hayden said that "logistically, it was not possible to go ahead with these trips in the face of a government shutdown."
She added: "President Obama's travel to Malaysia and the Philippines has been postponed. Because they are on the back end of the president's upcoming trip, our personnel was not yet in place and we were not able to go forward with planning."
Hayden said Secretary of State John Kerry would take Obama's place in both Malaysia and the Philippines.
She said the trips can be re-scheduled and Obama looks forward to visit both the countries later in his second term.
A political deadlock in Washington over Obama's healthcare plan, which is opposed by the Republicans, has led to the current crisis.
The US Congress will decide on October 17 on whether to raise the $16.7 trillion debt ceiling or scramble to find the cash.
Failure to agree on a rise in the US government's borrowing authority would force the US to default on some payment obligations.