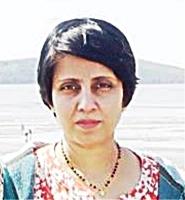 The owners of the Australian radio station that carried out the prank call which apparently led to an Indian-origin nurse's suicide said today that the tragedy was 'unforeseeable', promising immediate action and review of broadcasting processes.
Fourty-six-year-old Jacintha Saldanha was found dead at nurses' quarters next to the private King Edward VII hospital in Marylebone, central London on Friday. The chairman of Southern Cross Austereo, owner of the radio station, has written to the British hospital targeted by the prank call saying it is reviewing the broadcast and processes involved, the Australian Associated Press reported.
Max Moore-Wilton led a crisis meeting this afternoon to discuss a stinging letter from Lord Glenarthur, chairman of King Edward VII's Hospital where British nurse Jacintha Saldanha worked before she apparently took her own life.
In a damning letter to Moore-Wilton, Glenarthur wrote,"King Edward VII's Hospital cares for sick people, and it was extremely foolish of your presenters even to consider trying to lie their way through to one of our patients, let alone actually make the call."
"Then to discover that, not only had this happened, but that the call had been pre-recorded and the decision to transmit approved by your station's management, was truly appalling," he wrote. In the reply to Glenarthur, Moore-Wilton wrote he had been 'saddened' by the events, describing them as 'truly tragic'.
He stressed that Southern Cross Austereo, which owns Sydney station 2Day FM, would fully cooperate with any investigation into the incident.
"As we have said in our own statements on the matter, the outcome was unforeseeable and very regrettable," he wrote.
"I can assure you were are taking immediate action and reviewing the broadcast and processes involved ... our company joins with you all at King Edward VII's Hospital and Mrs Saldanha's family and friends in mourning their tragic loss," Moore-Wilton wrote.
The Sydney radio presenters, Mel Greig and Michael Christian, behind the prank call are said to be in hiding and in a 'fragile' state, undergoing intensive psychological counselling.