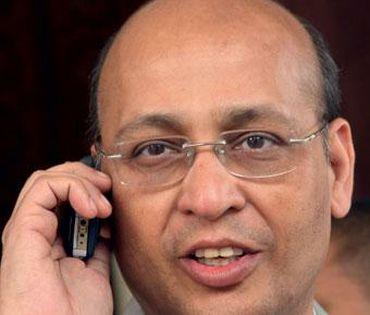 The Congress on Thursday dropped the name of Abhishek Manu Singhvi, mired in a CD controversy, from the list of leaders empanelled by it for appearance in television channels, a day after he spoke on behalf of the party to the electronic media.

Singhvi, who had last month resigned as party spokesperson and chairman of Parliament's Standing Committee on Personnel, Public Grievances and Law and Justice after a sleaze video allegedly involving the high-profile lawyer went viral on social media sites, had kept away from media interactions till Wednesday.

The new list issued to the television channels by the AICC on Thursday retains all previous names except that of Singhvi.

In a statement, he had said, "I have done this only to prevent even slightest possible Parliamentary disruption regarding the purported CDs being circulated about me. Since I am a disciplined party soldier, I did not think it fit to subject the party to any inconvenience on this account. All allegations are patently baseless and false."

Party general secretary Janardan Dwivedi had then described his resignation as a "right step". His name was, however, not omitted then from the 19-member panel of party leaders authorised to participate in discussions on news channels.

Also, the board bearing his name and his designation as chairman of AICC legal and human rights department, has also been removed at party headquarters. His name now also stands deleted from the official website of Congress www.aicc.org.in.

The website only mentions the name of KC Mittal as secretary of the particular department.

His name already does not find a mention on the newly-installed board outside the media office in which Manish Tewari, Renuka Chowdhary and Rashid Alvi are named as party spokespersons.