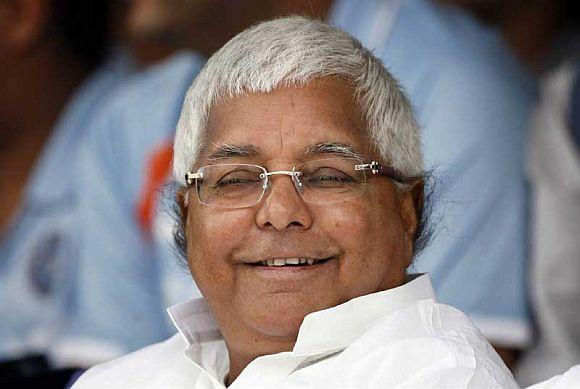 As chief ministers of Bihar they enjoyed the perks and benefits of being in power. And now, even though they no longer enjoy the power, Lalu Prasad Yadav, Rabri Devi, Nitish Kumar, Jagannath Mishra and Ram Sunder Das, will be entitled to retain a few benefits in the form of one private secretary, one private assistant, two typists, three peons and a driver.
According to the new provision, they will enjoy these benefits for their entire lifetime. The pay and perks of the staff has also been increased. According to the proposal approved by the state cabinet, the basic pay of the chief minister has also increased from Rs 18,000 to Rs 25,000.
However, this decision hasn't gone down well with all. A Bharatiya Janata Party leader said, "Lalu has no official work these days, except for shuttling between Delhi and Patna. What will he do with eight private staff members?"
Senior leader Nitish Kumar of the Janata Dal-United, who recently quit as chief minister, is enjoying leisure time and one wonders what he will do with the additional staff.
Jagannath Mishra, who is in his late 70s, is unwell after he suffered a brain stroke around one-and-a-half year ago. He is hardy active but sends press releases on different issues.