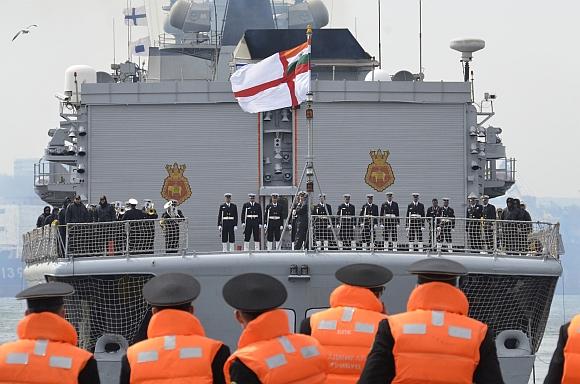 A parliamentary panel has recommended replacing the word 'seamen" with 'sea-persons' in the Merchant Shipping Amendment Bill, which aims at governing the welfare of seafarers, to make the legislation gender neutral.
"The committee feels that in order to make the Merchant Shipping, Second Amendment Bill, 2013 gender neutral, the term 'seamen' should be replaced with 'sea-persons'," Sitaram Yechury, Chairman of the standing committee on transport, tourism and culture, told reporters.
The Bill was introduced in Rajya Sabha in August to amend the Merchant Shipping Act. It will enable India to join to a global convention that exempts Indian vessels on international voyages from inspection. The Bill also aims at improving the working condition of seafarers.
Yechury said the committee also felt the need for having in place a grievance redressal mechanism.
"The committee has recommended that the role of trade unions should be clearly recognised in the Merchant Shipping Act in the mutual interest of both seafarers and shipowners," says the report which was submitted to Rajya Sabha Chairman Hamid Ansari.
On increasing the age of a person to work in a ship from 15 to 16 years, the committee said: "The proposed age in the Bill should be in conformity with the other relevant legislations pertaining to the minimum age for employment of a young person, with no scope for any confusion."
"It should not put children to any disadvantage in any manner," the committee added.
Further, the report advocated for vesting adequate powers on the ship master "to penalise the manning agents or ship owners in case they fail to make due payment of wages to seafarers".
Stating that the Bill's implementation should not be further delayed, the report asked the government "to provide in-built safeguards in the legislation against any possible misuse of powers of surveys and inspection by designated authorities."
Image: Russian sailors look on as the Indian navy's INS Delhi arrives in Russia's far eastern port of Vladivostok
Photographs: Yuri Maltsev/Reuters