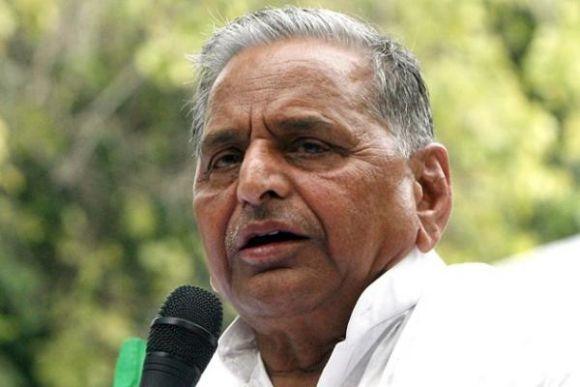 The Samajwadi Party is keen to have a "crucial role" for party chief Mulayam Singh Yadav in 2014 but ruled out formation of any 'Third Force' before the next Lok Sabha elections.
"Third Force is formed only after the polls not before. The Third option emerges after election...We will try to win maximum number of seats," Yadav told the media on Thursday after the two-day national executive meet of SP, where the party resolution had declared that its chief would have an important role to play after the general elections. Yadav, however, declined to answer what specific crucial role his party is pitching for him.
"I leave this to people. Our effort will be that we are successful in playing a crucial role (in 2014)," he said.
Asked about the SP's support to the Congress, the party chief said that his party's support to Congress is issue-based. When asked if his party would not put up any candidate in Gandhi pocket-boroughs of Raibareli and Amethi, he retorted that Congress had put up candidate against him in the past but added that a final decision would be taken later.
The party had in its resolution on Wednesday slammed the two major political parties in the country, alleging that while the Congress-led United Progressive Alliance government at the Centre was responsible for the economic troubles plaguing India, the opposition Bharatiya Janata Party was fomenting communal strife to divide the people.
Turning to the BJP, the resolution alleged that with the Lok Sabha polls round the corner, the party is trying to spark communal tensions. Both the Congress and the BJP were responsible for the poor state of the country and, in the current scenario, neither looked like winning the upcoming polls, the SP said.
"It is clear that parties other than the Congress and the BJP will hold the key to power," it said, adding that, "after Lok Sabha elections, the party supremo would have an important role" to play.