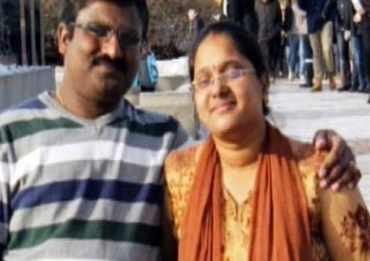 Adopting a wait and watch approach, India on Saturday said its Norway mission will do whatever is "appropriate" in the alleged child abuse case involving an Indian couple there but made it clear that the incident relates to a private citizen and the local law.

"This is an issue that relates not to the government. It relates to a private citizen and to the local law of that country," External Affairs Minister Salman Khurshid said.

The couple -- Chandrasekhar Vallabhaneni, a software professional from Andhra Pradesh, and his wife Anupama -- have been remanded in custody on criminal charges of "gross or repeated maltreatment" of their children by "threats, violence or other wrong".

The judgment in the case will be given in Oslo District Court on December 3.

"Sometimes, we express concern about something that happens to citizen of our country but within the parameters of the law as is applied by those countries. But of course there is public interest and concern. Our Mission will make contact and do whatever is appropriate and necessary," Khurshid said.
Anupama's lawyer Marte Brotrome said it was wrong to keep the Indian couple in prison in Norway. "If the court sentences them, we will appeal against it," she told NDTV.
"They (couple) have done everything they have been told to do," she said rejecting the charge that the parents had beaten their children.
"They didn't hurt their children...They had some difficulties in handling the boy but they didn't hurt him and they didn't mean to do anything wrong. They tried to get help but they did not get any help," she said.
The doctor treating the seven-year-old boy in Hyderabad said that he had not seen any signs of physical or corporal punishment. "The child did not show any signs of fear of parents. In fact he was very close to them."

Image: The couple has been arrested for charges of "gross or repeated maltreatment" of their children.