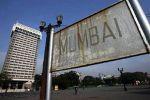 Within days of reports that Mumbai terror attackers were trained in Lashkar-e-Tayiba training camps in Karachi, Pakistan on Thursday said it was seriously pursuing 26/11 case and "no stone will be left unturned" to ensure justice.
It also expressed hope that the normalised visa regime between Pakistan and India will become operational soon.
"As far as government of Pakistan is concerned, as far as prosecution is concerned, they are doing their best to ensure that justice is done and no stone would be left unturned," Salman Bashir, Pakistan high commissioner to India, told reporters after inaugurating his country's pavilion at the 32nd India International Trade Fair.
He was replying to a question about Pakistani probe agencies saying in the court there that the conspiracy of 26/11 Mumbai attack was planned on the country's soil.
He also said that the Pakistan government and prosecution there were seriously pursuing the case.
Asked about the mastermind of Mumbai attack Hafiz Saeed roaming freely in Pakistan, he said, "Hafiz Saeed or whoever its is... the whole issue, we believe should be dealt in accordance with law, if there is any evidence, that's another thing. I must remind you that Hafiz Saeed was set free after due judicial process by the high court."
The Pakistan's high commissioner said the relationship between India and Pakistan has moved forward beyond Samjhuata blast probe or Mumbai attack trial and "we have always believed that on the issues like the fight against terrorism, drugs and crime, the only way forward was to work together."
On issue of demilitarising Siachin as proposed by Pakistan Army, Bashir said he hopes to "see some progress, meeting of minds, irrespective of the views".
Bashir said the issue of Siachin was the subject of talks between the defence secretaries of the two countries.
"It's our sincere hope that reason will prevail and I think it is in nobody's interest to perpetuate the status quo on Siachin," he said.
Asked about resumption of cricketing and sporting ties between the countries, he said Pakistan was delighted and both the countries were in the process of normalisation of cricketing and sporting ties.
He said certain things were visible in the process but certain things remained invisible to public eye.
"Chief Minister of Bihar (Nitish Kumar) is already in Lahore and Deputy Chief Minister of Punjab (Sukhbir Badal) was in Lahore. Bihar CM was very well received at Islamabad and Lahore. Similarly, Lok Sabha Speaker (Meira Kumar) was in Islamabad recently. There have been several parliamentary delegations in Pakistan. I think now it is time that we have an open mind and have genuine movement forward," Bashir said.
The Pakistan high commissioner also said that a new dynamism was being seen in the trade and commerce between India and Pakistan and the traders of his country were actively taking part and showing interest.
A total of 176 business houses and traders, dealing in apparels, clothes, home products and artifacts, have been participating in the IITF.